EU border vulnerable to terrorist infiltration as majority of migrants undocumented – Frontex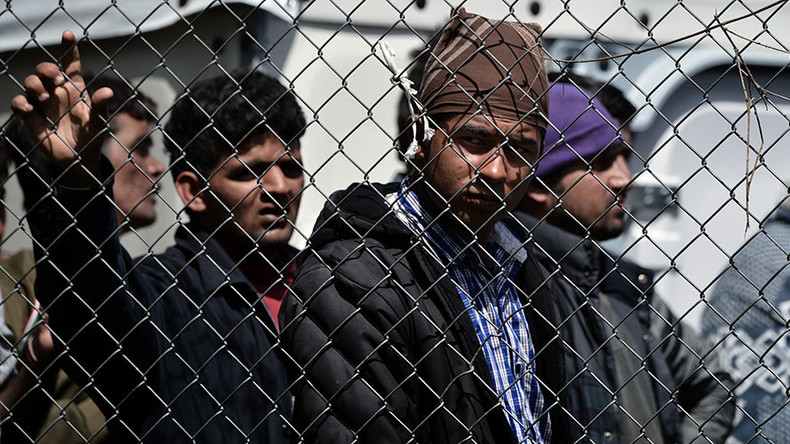 The EU border agency's annual risk analysis warns of terrorists using illegal migrant flows to enter Europe as border guards are often unable to determine the nationality of migrants, let alone check their identity.
"As the vast majority of migrants arrive undocumented, screening activities are essential to properly verify their declaration of nationality," the document states.
"False declarations of nationality are rife among nationals who are unlikely to obtain asylum in the EU," Frontex reports, stressing there are "no penalties in place for those making such false declarations."
"There is a risk that some persons representing a security threat to the EU may be taking advantage of this situation," the analysis concludes.
Terrorists have already exploited this danger. Frontex points out that two bombers participating in last year's terror attacks in Paris arrived in the EU on a smuggler boat from Turkey through the Greek island of Leros. They were then registered by the Greek authorities, having presented fraudulent Syrian IDs.
"The Paris attacks in November 2015 clearly demonstrated that irregular migratory flows could be used by terrorists to enter the EU," Frontex analysts say.
Another means of entering the EU illegally is by joining the crowds of asylum seekers breaking through the cordons of border guards.
"Situations when a large number of people are crossing the border en masse have led to violence requiring public order policing, a task for which border control authorities are neither adequately equipped nor trained," the document says.
One piece of "good" news from Frontex is that the number of migrants that have already entered the European Union could actually be smaller than the 1.8 million officially declared in 2015.
In a tweet last year Frontex admitted that some migrants could be double-counted in statistics while crossing different European borders.
"People arriving in Greece would again be counted entering Hungary," the organization said.
"They are not talking about 1.8 million people – they are talking about 1.8 million border detections," the Guardian quoted Nando Sigona, a migration-focused academic at the University of Birmingham, as saying. "People may have crossed more than one border."
The unprecedented number of illegal border crossing detections has been accompanied by a surge of violence on EU borders, the reports says, adding that crossings sometimes involve threats to border guards – something that was previously quite rare.
One example is the traffickers – most often Moroccans, Spaniards, Albanians and Syrians – who are smuggling illegal migrants. They are so motivated to keep their lucrative trade going that they could even "threaten border guards to recover boats or escape apprehension."