Belarus will never wage war abroad - new military doctrine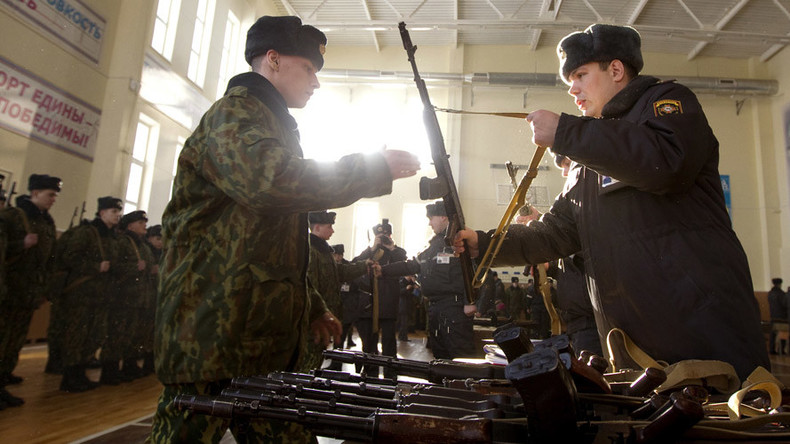 The Belarus Army will never, under any circumstances, take part in warfare abroad, its new military doctrine states, unless it has to counter external aggression under allied obligations to Russia.
"This (military action abroad) will never happen," said Belarus Defense Minister Andrey Ravkov.
The new military doctrine, approved by the country's parliament on Monday, will replace the previous one adopted in 2002, which "no longer fits modern realities," the defense minister said.
The doctrine accounts for the fact that in modern times, proxy warfare has become a common strategy, Ravkov said. He explained this means extremists, terrorists and private military organizations are often used as puppet armies, and popular uprising are turned against governments.
Belarus respects the sovereignty and independence of all states, unless it infringes on its own sovereignty. "We do not consider any of the neighbor states as enemies as long as there is no aggressive policy towards Belarus," Ravkov said.
The head of the Belarus military stressed his country is open to dialogue with the European Union and development of common ground with NATO.
"The basic idea is – we're open for cooperation with everyone, providing Belarus national interests are observed," Ravkov said.
Belarus' updated military doctrine has significantly extended the range of internal and external threats that require a military response.
The new military doctrine elaborates in detail how Minsk understands terms such as 'military threat,' 'local war' and 'illegal military groups,' the BELTA news agency reports.
The document touches upon "color revolutions" and the violent overthrow of undesired political regimes through provoking internal military conflicts. The doctrine sets out specific guidance on the use of force in internal conflicts of every kind.
"We will never attack anyone or resort to arms dealing with any country," Belarus President Aleksandr Lukasheko told the deputy US defense secretary's aide, Michael Carpenter, on March 30.
"Our neighbors will never be able to point a finger at us in this regard," Lukashenko added.
Belarus is a member of CSTO (Collective Security Treaty Organization) Lukashenko said. However, the country will not engage in military action abroad. In case of external aggression Belarus will mobilize its self-defense and also "fulfill its allied obligations towards Russia."
The CSTO member states are Russia, Kazakhstan, Belarus, Kirgizia, Tajikistan and Armenia.
Russia, the CSTO's largest military force, adopted the latest version of its military doctrine on December 26, 2014. Now that Belarus has adopted its newest version, changes are expected to be made to the united military doctrine of the Russia-Belarus alliance.
You can share this story on social media: