EU lifts 12-year Belarus sanctions after thanking Minsk for 'constructive role in the region'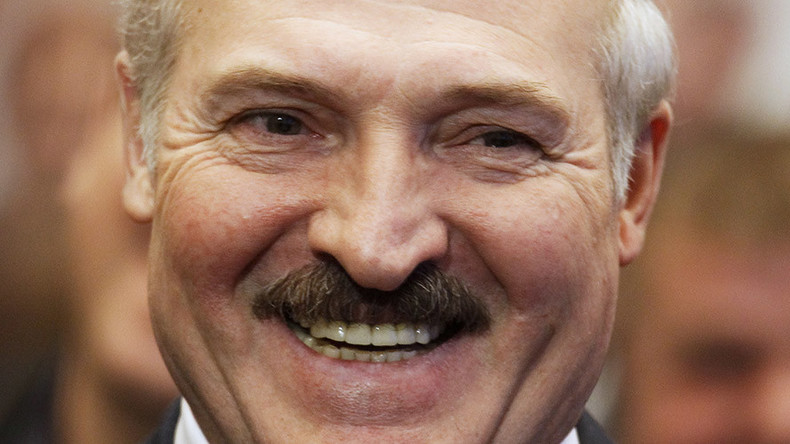 Five-term Belarus President Aleksandr Lukashenko heads a list of 170 officials allowed to travel to Europe, after the European Union indefinitely abandoned sanctions, citing improved human rights within the country, and its role in the Minsk agreement.
"The Council acknowledges the steps taken by Belarus over the last two years that have contributed to improving EU-Belarus relations," said an official statement from the European Council, commending Minsk on staging elections "in an environment free from violence" in October, and releasing "political prisoners" last August.
"The Council also values Belarus' constructive role in the region," said the statement, in an indirect recognition of the role the country has taken on in mediating the fallout between Russia and Ukraine, leading to the signing of the latest Minsk Accords, a year ago.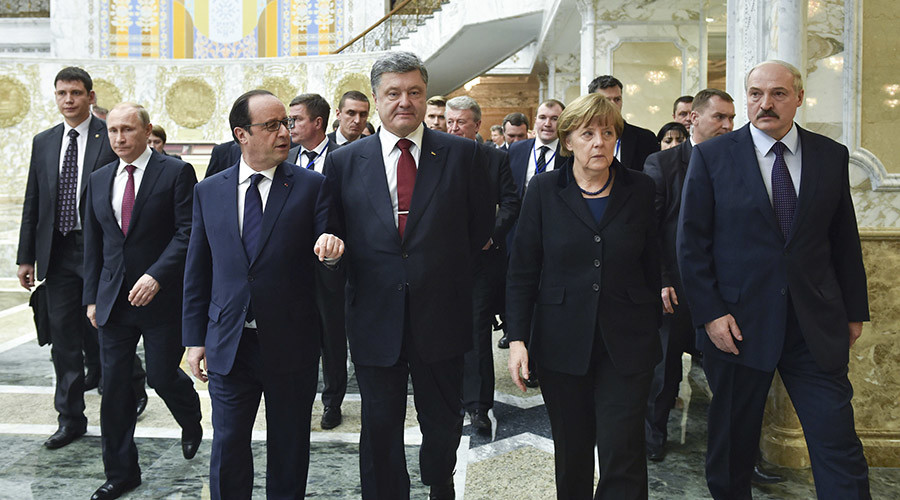 The sanctions, which also include operating restrictions aimed at three state-owned industrial giants, had been suspended in October.
Four security officials from among Lukashenko's staff remain barred, due to connection with the alleged disappearance of opposition politicians in 1999 and 2000. An arms embargo also remains in place.
Belarus' scattered opposition leaders have harshly criticized Europe for rehabilitating the man who has ruled his country for 22 years, and has regularly been accused – not least by Europe itself – of rigging elections, and using security services to beat, arrest, or drive out dissenters.
"It is a very clear signal to the dictatorship that it can continue with its practices. We know when sanctions are lifted or the policy is softened we face more repression," Andrey Sannikov, a presidential candidate in 2010, who was then imprisoned for "inciting public disorder," said from his exile in Warsaw.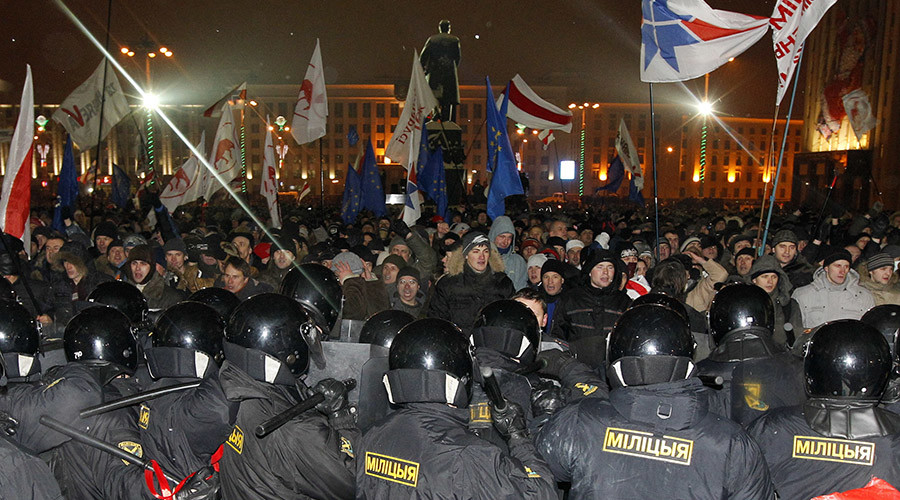 "This is clearly not a rosy or perfect picture … but when we see significant, even if limited steps, in what we feel is the right direction, we feel it is right to encourage them," said EU foreign policy chief Federica Mogherini, who denied that Brussels was simply seducing Belarus over to its side in its standoff with Russia, which remains under EU sanctions.
In its missive, the European Council called for greater freedom of assembly, and an independent press, as pre-conditions for further co-operation, including visa-free travel to the EU. It also demanded that Belarus impose a moratorium on capital punishment, after the country recently sentenced two murderers to death. It is the last country in Europe to have executed a man, two years ago.
UN Special Rapporteur on Belarus Miklos Haraszti last week said that Belarus' human rights and political climate remain "dismal" and "unchanged." The US, which imposed its own sanctions against the man George W. Bush famously called "the last dictator of Europe," also has made no moves to lift its own embargo dating back a decade.
You can share this story on social media: