First 'HIV-to-HIV liver transplant' performed by US doctors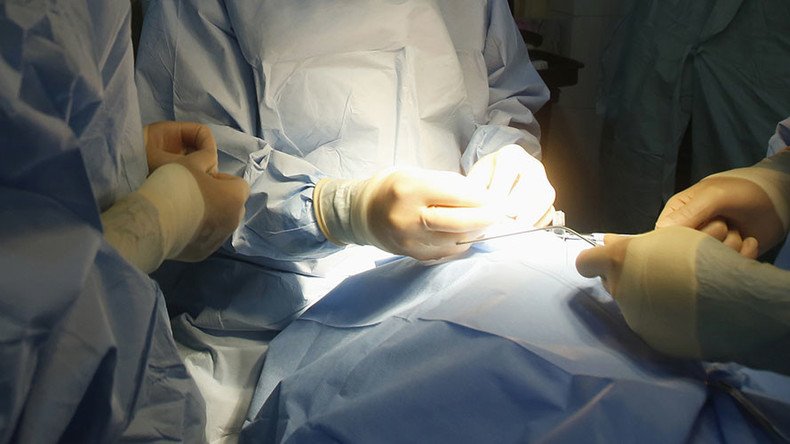 US surgeons have successfully carried out the world's first liver transplant between HIV-infected patients. The operation comes three years after the law prohibiting using organs from people with HIV was abolished.
Doctors at Johns Hopkins University announced the results of the operation, which took place about two weeks ago on Wednesday.
The deceased donor gave their liver and kidney to two different recipients with HIV. The liver was given to a patient who became infected with the AIDS virus more than 20 years ago. And the kidney was translated to a person who has been suffering from HIV for some 30 years.
"A couple of weeks ago we performed the first HIV-to-HIV liver transplant in the world, and the first HIV-to-HIV kidney transplant in the United States," Dorry Segev, professor of surgery at Johns Hopkins Medicine, told a press conference.
"This is a very exciting day for us," Segev said, pointing out that "it is really only the beginning."
The patients taking part in the operation are currently recovering from the procedure, the doctors said, adding that they are doing well. The kidney recipient has already left hospital.
This is the first positive-to-positive HIV operation in the US. Previously, only negative-to-positive surgeries were conducted by US hospitals.
According to Segev, somewhere between 500 and 600 people with HIV whose organs are healthy enough to be donated, die every year. Now that it has been shown that their organs can be transplanted to HIV-positive recipients, as many as 1,000 lives may be saved, he said.
However, there do remain "unique risks," such as exposure to a second strain of HIV from the donor, said Christine Durand, assistant professor of medicine and oncology at Johns Hopkins Medicine.
READ MORE: No need for a perfect match: New method allows kidney transplants from 'any' donor
The procedure was praised by the HIV Medicine Association.
"For patients living with HIV, deceased donors with the same infection represent a unique source of organs holding the potential to save the lives of hundreds of HIV-infected patients struggling with liver and kidney failure each year," said a statement from HIVMA board chair Carlos del Rio.
"We look forward to seeing this medical breakthrough offer hope to more people living with HIV infection who are in need of organ transplants."
You can share this story on social media: