No need for a perfect match: New method allows kidney transplants from 'any' donor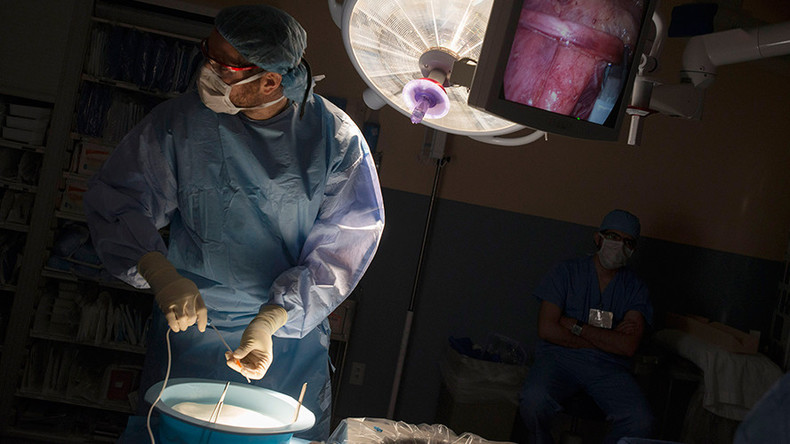 Patients in need of a kidney transplant have up to now been required to find a nearly-perfect match as the immune system tends to reject most transplanted organs. However, a recent study suggests that with a new approach transplants can come from any donor.
The study showed that patients whose immune system was technically incompatible with the kidney transplant they received were more likely to be alive eight years later than people who did not get a transplant or were on the waiting lists.
"We used to say if you had a compatible donor, you could do a transplant. Now you can say, if you have an incompatible donor, we still can make that transplant happen," Dr. Dorry Segev of John Hopkins University in Baltimore and senior author of the new study told Reuters Health.
"That's very exciting to those on the waiting list."
A new method called desensitization therapy made it possible for patients to obtain transplants from any donor, and not wait for exact matches, or rely on dialysis – a procedure which keeps the body from rejecting "foreign" objects.
The desensitization method allows the filtering out of antibodies that would attack the transplanted organ from the patient's blood.
The new method "has the potential to save many lives," said Dr. Jeffery Berns, a kidney specialist at the University of Pennsylvania's Perelman School of Medicine and president of the National Kidney Foundation.
The results of the study were published in the New England Journal of Medicine on Wednesday.
In the study, 1,025 patients received kidneys from incompatible donors after undergoing the desensitization procedure. It turned out that 77 percent of those patients were still alive after eight years.
The other 5,125 patients received kidneys from a deceased donor or remained on the waiting list. Only 63 percent of these patients were alive after eight years.
The scientists analyzed results from 22 transplant centers and proved desensitization to be effective.
"So if you have a living donor, instead of waiting five years for a compatible donor, if you can get a transplant from an incompatible donor in a couple of months, this paper suggests that that is beneficial, despite the fact that they have a higher rate of rejection," said Dr. Sanjay Kulkarni, director of kidney and pancreas transplantation at Yale-New Haven Hospital and the Yale School of Medicine, commenting on Segev's research.
Although more hospitals are said to have turned to the innovative desensitization therapy, it is still unclear how the new method will work on a wider scale, the institutions said.
You can share this story on social media: