Human organ transplants could be 3D-printed in 15 years – Russian researchers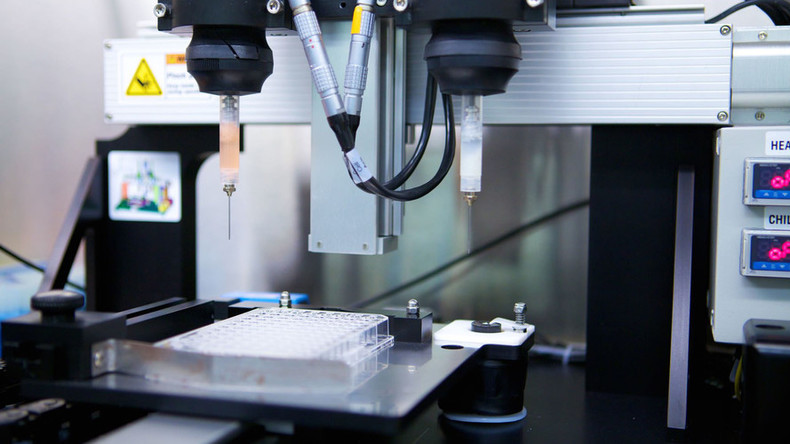 The future is here…well, almost: human organ transplants, printed on 3D printers, could be functioning in 15 years, according to the vice president of Russia's Skolkovo science and research initiative, Kirill Kaem.
His certainty is based on the successful transplant of a thyroid gland - produced on a Russian 3D printer – into a lab mouse last November.
"Our resident company is one of five in the world that can produce a functioning bio-printer. They printed an organ, transplanted it into a mouse, and the thyroid works, producing hormones," Kaem said at a press conference in Novosibirsk, as quoted by TASS.
The company, he added, focuses on potential human transplants of 3D-printed organs, too.
"They are set to print other organs, and are now talking about making a kidney, a liver. It is now at the lab level, but it will allow the development of the bioprinter itself," Kaem emphasized.
The process is quite difficult, using not only various types of cells, but also numerous algorithms.
However, the printer should be able to print human organs in some 15 years, Kaem said.
Human organ transplants using 3D-printing technology has been in the spotlight for some time, and could be used in various fields: for instance, in August, French cosmetic giant L'Oreal announced it wouldn't be testing products on real human skin, and is set to 3D-print human skulls to do the job.
In April, Italian researchers presented a 3D-printed eye model that could replace contact lenses, laser treatment or glasses in the future.
You can share this story on social media: