Child groups outraged after 8yo with fake docs kept in Paris airport for more than a week
Published time: 31 Mar, 2016 08:15
Edited time: 1 Apr, 2016 22:06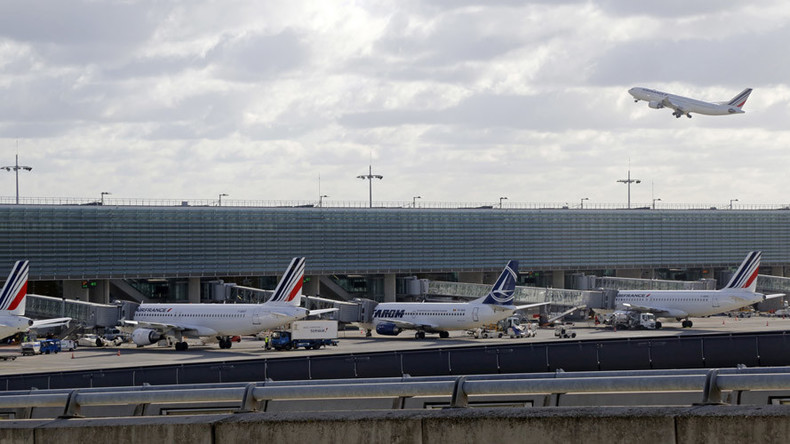 Child organizations are outraged after it was revealed an 8-year-old boy from the Comoros Islands was kept in Paris airport for over a week. The boy, who was sent to France by his mother to seek 'better life,' was trying to enter the country with false papers.
Little Rachid from Comoros, a small island nation off East Africa, arrived in Charles de Gaulle airport on March 21, French media reported.
When police discovered he was using identity paper belonging to his cousin, the boy was put into an airport holding area for illegal arrivals.
On March 24, a French court decided the boy should be kept in the area for his own protection. The boy has been there ever since.
Rachid, carrying just a Spiderman backpack, was reportedly sent by his mother who wanted him to have a better life in France. He was planning to meet his aunt at the airport, the organization La Voix de L'Enfant said.
"There's no justification for imprisoning an eight-year-old child who has arrived in the country, and even less for the motive of his own protection. Where's the protection for a child in such a place?" the group's Isabelle Thieuleux said.
According to Catherine Daoud, a child protection lawyer, the imprisoning of children in the airport waiting area, "especially young children like this, is against the international convention on child protection signed and ratified by France."
"Sadly, his is not a unique case. It's shocking to see a young kid stuck in the same basket as the adults and with the police … for the child it's a prison," she told French radio. "What shocks us is that he is shut in. Why is he shut in? We're talking about a place with bars - it's no place for a child."
The boy's mother asked the French authorities to return the child to her, the French Interior ministry said.
"The French authorities made contact with his family and his mother said she wanted to take this young boy back," a ministry spokesman told the Guardian.
"It's not for the ministry to question legal decisions. Obviously he is being correctly treated and is with someone from the Red Cross [at the airport]," the spokesman said.
"We want this child to be returned to his country of origin as his mother has requested, but accompanied this time," the spokesman added.