Police officer killed in car-blast at check-point in southern Russia (VIDEO)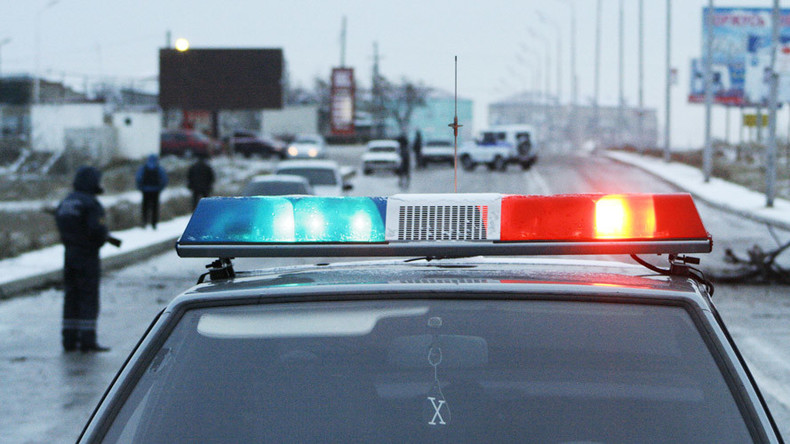 A policeman has been killed and another injured, after they tried to stop a suspicious car at a check-point in Dagestan in the Caucasus, Russia.
Fatina Ubaidatova, a senior press official at the Dagestan Interior Ministry, told RT there had been no chase, contrary to earlier reports.
The vehicle didn't stop, but "drove on for a few meters and then blew up," she added.
Ubaidatova confirmed that one policeman has been killed, and another injured. The identities of those in the car that exploded haven't been established yet.
It comes a day after a police convoy was hit by an explosion near Makhachkala, the capital of the Russian Republic of Dagestan.
One person was left dead and two others were injured in the explosion.
Islamic State (IS, formerly ISIS/ISIL) said Wednesday it carried out the attack, according to a Reuters report. The agency cited pro-IS Amaq news, which posted a statement online claiming that the group's local affiliate was behind Tuesday's attack.
Some militants in Dagestan, a mainly Muslim part of Russia which borders Chechnya, where Moscow fought two wars against separatists in the 1990s, have sworn allegiance to IS.
Earlier this month, extremists linked to the group were arrested in about 70km from Makhachkala.
The jihadists were reportedly plotting attacks in Russia, and security forces seized over a ton of explosives and 5kg of TNT in homemade bombs.
Last month, two people were killed and 17 others injured in a car bombing at a police checkpoint in southern Russia. IS terrorists also claimed responsibility for that attack.