'Rough sex' radio host Jian Ghomeshi acquitted in assault trial
Published time: 25 Mar, 2016 14:02
Edited time: 25 Mar, 2016 14:42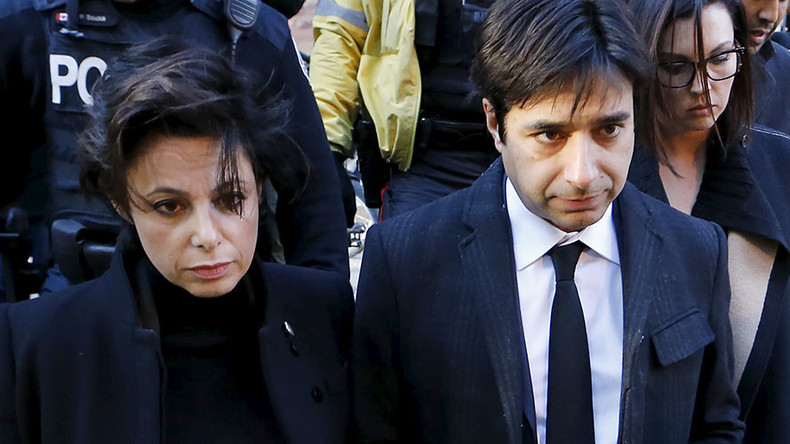 North American broadcaster Jian Ghomeshi was found not guilty of sexually assaulting three women Thursday, causing an outcry online over the rights of sex assault victims.
The 48-year-old had denied all charges and described the incidents with the complainants as consensual "rough sex".
Ghomeshi, who was formerly one of Canada's top broadcasters and heard on several US public radio stations, was sacked from his job with the Canadian Broadcasting Corporation (CBC) in 2014 following the allegations.
After an investigation by the Toronto Star exposed Ghomeshi's alleged violent behavior towards an ex-girlfriend, CBC began an inquiry despite members of the company's management reportedly having full knowledge of the host's track record.
READ MORE: ​Canada's military chief apologizes for saying men are 'biologically wired' for sexual harassment
Despite the widespread media attention, Judge William Horkins said the complainants' testimonies had been inconsistent.
"Each complainant was less than full, frank, and forthcoming in the information they provided to the media, to the police, to Crown counsel and to this Court," he said in his judgment of the case. "The evidence of each complainant suffered not just from inconsistencies and questionable behavior, but was tainted by outright deception."
Supporters of the women staged a protest outside the Old City Hall courthouse in Toronto while others took to social media to voice their outrage.
Jacob Jensin, who represented the first complainant, read a prepared statement on his client's behalf.
"While my story may not have passed the high legal test for proof, it remains my position that the evidence on the substantive issues is truthful," it read. "I encourage anyone who is a victim of abuse to come forward, seek assistance and not be afraid of what may happen."
Only six cases of sexual assault are reported for every 100 incidents in Canada with 80 percent of sex crimes targeting women.