Traffic lights could be replaced with 'slot-based system' for self-driving cars
Published time: 24 Mar, 2016 10:48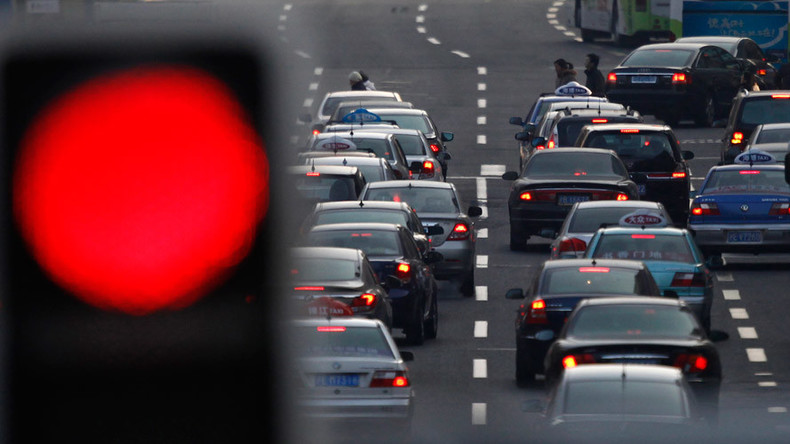 Those still trying to wrap their heads around self-driving cars may soon get another concept to ponder – roads without traffic lights. Researchers have developed a 'slot-based' system in which autonomous cars would cross intersections at an assigned time.
The plan, called 'Light Traffic,' was developed by researchers at the Massachusetts Institute of Technology (MIT), the Swiss Institute of Technology (ETHZ), and the Italian National Research Council (CNR).
The concept, which would rely on all cars being self-driving, is similar to the slot-based management system currently used in air traffic control.
When approaching an intersection, each self-driving car would request access from a central control system. Every vehicle would then be assigned a specific slot to pass through the junction.
"Traffic intersections are particularly complex spaces, because you have two flows of traffic competing for the same piece of real estate," Professor Carlo Ratti, director of the MIT Senseable City Lab, said in a statement.
"But a slot-based system moves the focus from the traffic flow level to the vehicle level. Ultimately, it's a much more efficient system, because vehicles will get to an intersection exactly when there is a slot available to them."
According to studies on the subject, real-time slot assignments would at least double the number of cars able to pass through an intersection in a given amount of time. This would reduce travel times and cut down on emissions from idling vehicles.
"Travel and waiting times would be considerably reduce[d] and fuel consumption would go down," Professor Dirk Helbing of ETHZ said, as quoted by Mail Online.
"This would make a contribution to the reduction of emissions and climate change. Overall, people would benefit, the environment would benefit, and cities would become more liveable."
The concept, published in the journal PloS ONE, could indeed become a reality, as companies such as Google, BMW, and Tesla continue to develop the technology for self-driving vehicles.