'Vision' of the future: BMW unveils incredible self driving concept car (PHOTOS, VIDEO)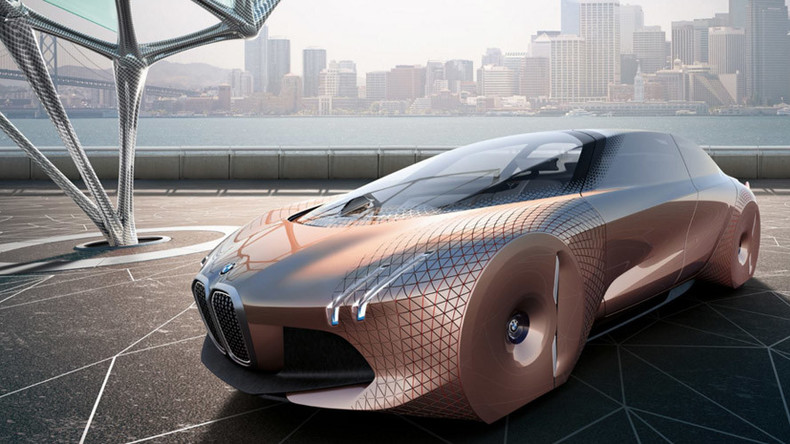 BMW has marked its centenary celebrations by unveiling its vision for the next 100 years – and it's hugely impressive.
The "Vision Next 100" concept car is a luxurious, self-driving, emissions free, sports car with an overall futuristic finish and wheels that look like speakers.
The concept car, revealed in Munich on Monday, has two driving modes – boost mode and ease mode – along with an array of hi-tech gadgets that would make even James Bond envious.
Boost mode allows the driver to have control of the vehicle, but also employs the assistance of a digital "companion" equipped with 360-degree radar and a full-display windshield that warns about obstacles.

Ease mode allows the driver to literally sit back, relax, and let Artificial Intelligence take the wheel.
BMW said in a statement that in the near future "most vehicles will probably be completely self-driving – people will get around in robots on wheels".

The one crucial factor the company did not reveal is just how the Vision Next 100 will be powered, but they did say the car will be made from plastic and carbon fiber instead of steel.
You can share this story on social media: