2 sides of German migrant crisis: Refugee & right-wing activist speak to RT Doc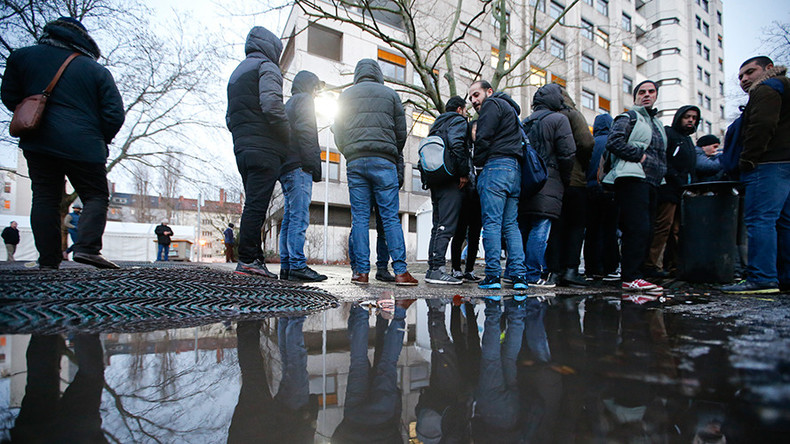 In an effort to get different viewpoints on the current refugee crisis engulfing Germany, RT Documentary delved into the lives of those extremely concerned by the issue – an average migrant family and a group of far-right activists.
The city of Cologne, which hit the headlines after the alleged New Year's Eve mass sexual assaults, was again in the spotlight with its traditional carnival that attracts thousands of revelers eager to take part in the costume craze every year.
READ MOIRE: 'Sitting, standing & squatting': Germany launches website to teach refugees about sex
The 2016 festivities, which involved both locals and tourists, seemed a perfect occasion for an attempt to reveal what actually disturbs and dissatisfies those who come from different backgrounds but happen to live in the same community.
Muhhamed, the father of a Syrian family that despite all the difficulties made it to Germany, confessed that they feel embarrassed when other people take care of them.
Like thousands of other refugees, their journey started from the Mediterranean, where they fell overboard and almost died.
They were stuck in a refugee camp in Slovenia where they had to sleep in the open air despite cold weather and if it wasn't for a huge fire that almost destroyed their settlement, the UN and the Red Cross would not take them first to Austria, and then to Germany where they say they finally feel safe.
"I don't need anything more. My children go to school. They try to integrate. We learn the language to become a part of the society as soon as possible. And I want to stay here," Muhhamed says, adding that what he especially likes in Germany is social equality.
On the other hand, those who condemn Chancellor Angela Merkel's so-called "open-door" policy say that they are not sure how safe it is now to live in Germany. They say they stand for preserving European culture, which they fear may disappear amid the influx of foreigners.
Their dissatisfaction with the current state of affairs has nothing to do with racial hatred, one of the activists told RT. These people are much more concerned with what might happen to Germany in a couple of years, and fear that, in their opinion, what happened in Cologne is just the beginning.
Some 200 million Africans are ready to come to Germany, according to the UN report, Vice President of Pro Cologne Movement Michael Gabel said. These people are looking for job, but are not interested in integrating, he added.
"They can't read or write in German, many of them are illiterate. There is no work for unskilled workers in Germany… Migrants should know about it," he said.
READ MORE: You no longer have to fight attacker to prove rape: Germany updates law in wake of NYE assaults
Mass sex assaults allegedly carried out by migrants at Cologne's main train station on New Year's Eve put local residents on alert and brought up the question whether asylum seekers from North Africa and the Middle East would ever be able to integrate into the new environment.
Europe is currently struggling with the worst influx of refugees fleeing from war-torn regions in the Middle East and North Africa, with the German government following its so-called "open-door" policy, saying it is ready to accept a larger number of migrants.
You can share this story on social media: