'Creeping withdrawal': Germany shifted unconditional refugee-welcoming policy – Bavarian leader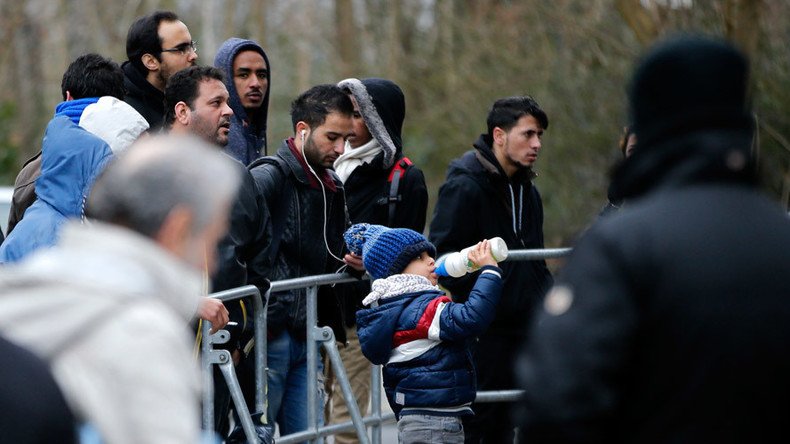 The German government has performed a creeping change of its open-border migrant policy, even though it refuses to publicly admit it, the leader of the German state of Bavaria said, insisting on a further introduction of a cap of some 200,000 asylum seekers admissions per year.
"The federal government has completely changed its refugee policy, even if it does not admit that," Horst Seehofer, Minister President of Bavaria and the leader of the Christian Social Union (CSU), the Bavarian sister party to Merkel's Christian Democrats (CDU), said in interview with Bild am Sonntag.
"There has been a creeping withdrawal from the unconditional welcoming culture," he added. "Despite the images from the Greek-Macedonian border no German politician today says: 'The borders are open, let everyone come to Germany'."
Seehofer noted that the influx of migrants coming into Germany is decreasing only because the countries along the so-called Balkan Route are imposing barriers and act unilaterally to seal their borders.
"Germans are the main beneficiaries from the actions of Austria and the Balkans," Seehofer said, adding that "other countries are doing our job."
"We can be grateful for that, but it cannot be a permanent solution," Seehofer said. "If a common European solution does not work, we must act nationally – as all countries along the Balkan route do."
The politician insists that Germany must adopt a national strategy of coping with the refugee crisis because the EU fails to meet the challenge. In particular he proposes to introduce a cap of 200,000 refugees.
"All countries except Germany have already been practicing the policy of caps. Decreasing number of refugees is the result [of this policy]," Seehofer said.
Last year Germany accepted around 1.1 million migrants and refugees who came primarily from war-torn countries such as Syria and Afghanistan. Chancellor Angela Merkel came under fire for her policy of open doors.
The head of Bavaria, which is a transit region for the vast majority of all asylum seekers arriving in Germany, several times threatened to take the German Chancellor to the Constitutional Court if she fails to change the refugee policy.
You can share this story on social media: