1st time ever: Highest level terror alert in Belgium, borders reportedly closed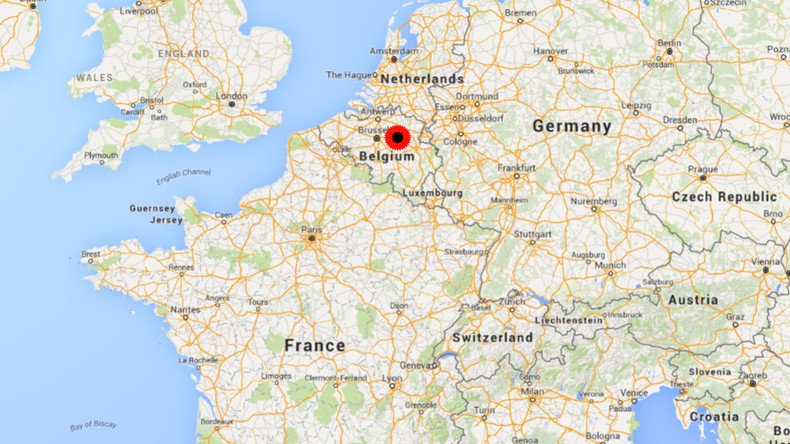 For the first time in the country's history, Belgium has raised the terror threat to the highest, fourth level, the country's prime minister said. The Belgian Crisis Center appealed to the population and tourists visiting the country: "Stay where you are."
"The whole country is now on the highest alert, at Level 4," PM Charles Michel said, adding that today is "a black time for our country."
The top alert level means that national transport systems should be shut down, public offices and facilities are going to be closed, as well as national borders. Most of these measures have already been put into action.
Evacuation began from Zaventem Airport where two explosions occurred this morning. Soon it was announced that Brussels Airport would remain closed until 6 a.m. Wednesday.
The airport was also immediately blocked for arriving flights, with planes being diverted to Antwerp.
When the third explosion rocked Maalbeek Metro station, the Brussels Transport Authority immediately announced that all subway stations in the Belgian capital were being closed.
Very soon the STIB, the operator of public transport in Brussels, discontinued the operation of buses, trams and Metro lines in the Belgian capital until further notice.
The high-speed rail line Eurostar announced that no trains are running to or from Brussels.
Public buildings in Brussels were quickly closed, with people being evacuated from museums en masse.
Crisis Center Belgium urged people to abstain from using overloaded cell phone networks, suggesting that people communicate via text or social media instead.
Because Brussels is the unofficial capital of the EU, with headquarters of many international organizations, such as the European Commission, the European Council, all those offices were also evacuated, with all meetings scheduled for Tuesday being postponed. Belgium's parliament and the PM's secretariat were evacuated as well.
As NATO also has its headquarters in Brussels, the alliance introduced special security measures at its installations in the Belgian capital, a representative of the alliance reported.
Military personnel in armored vehicles were deployed in the center of Brussels. Security in Brussels is currently being maintained by numerous army and police patrols.
Belgium's Federal Agency for Nuclear Control reported it expects raised security levels at nuclear sites, adding that it has the tools to control the situation.
Belgium's Tihange nuclear power plant has been evacuated for security reasons, public broadcaster VTM reports. "The police have evacuated the Tihange nuclear station," VTM said, citing police sources.
Despite allegations that borders with France and Holland are going to be closed, eyewitnesses on the ground said this was not the case.
You can share this story on social media: