Muddy masterpieces: Artist turns dusty cars into 'canvases on wheels' (VIDEO)
Published time: 21 Mar, 2016 15:42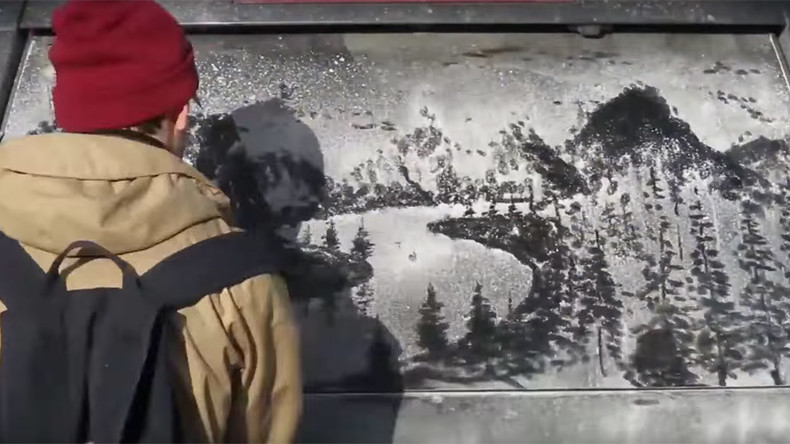 If you think dirt and art don't go well together, you're about to be amazed. One artist in Moscow has been caught on camera transforming the filthy rear windows of cars into beautiful canvases.
The newly released video shows an inventive young master working on cars at a Moscow shopping mall parking lot, their rear windows covered in a thick layer of dust to the point where they become as black as coal – certainly not a rare sight in the Russian capital at this time of year.
All it takes to turn the opaque windows into muddy masterpieces is a pair of cotton gloves and a bit of imagination, as the video shows. With a dusty car 'canvas,' you can actually draw just about anything.
Car owners seemed happy come back to find their vehicles spiced up with some eye-catching landscapes. Many took pictures of the 'temporary tattoos' before they get washed away by rain or snow.
The whole thing turned out to be a promotion event by Jeep and advertising agency Leo Burnett Moscow.