'Heavy weapons & new network': Paris terror suspect Abdeslam planned more attacks – Belgian FM
Published time: 21 Mar, 2016 04:45
Edited time: 21 Mar, 2016 04:46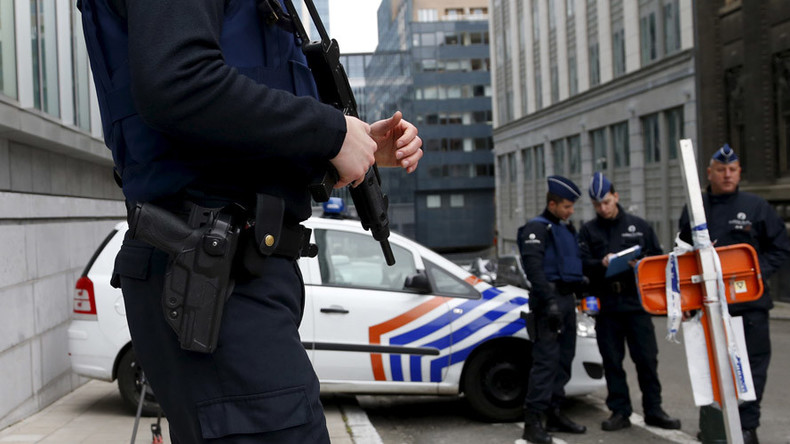 The man who played a key role in organizing the Paris November 13 attacks and was finally arrested in a police raid last week, was busy setting up a terror network and preparing for more attacks, on Belgian soil in particular, the country's foreign minister revealed.
Salah Abdeslam was "ready to start something from Brussels," Foreign Minister Didier Reynders said at the German Marshall Fund's forum.
"We found a lot of weapons, heavy weapons in the first investigations, and we have seen a new network of people around him in Brussels," the minister revealed.
Reynders added that while searching for 10 possible accomplices in the Paris attacks, Belgian authorities discovered more than 30 people of interest to the investigation. The PM said that EU-wide intelligence sharing helped track Abdeslam, as well as information from Turkey in particular.
"We are sure that for the moment we have found more than 30 people involved in the terrorist attacks in Paris, but we are sure there are others," Reynders said.
France seeks the extradition of the Algerian-Belgian national who was captured in a raid, along with three other people, in Molenbeek on Friday. During the raid Belgian police shot and killed an Algerian man, Samir Bouzid, was also wanted in connection with the Paris attacks.
Reynders promised to deliver Abdeslam, who has been charged with "terrorist murder" to France within three months.
Authorities believe Abdeslam played a "central role" in organizing the attacks, transporting other militants and also buying materials used to make the explosives. In the massacre orchestrated by Islamic State (IS, formerly known as ISIS/ISIL), the Belgian-born French national is believed to have driven a rental car discovered near the Bataclan concert hall – which had become the scene of a horrific hostage siege.
While his brother Brahim was one of the suicide bombers in the attacks, Salah Abdeslam is thought to have been wearing an explosives belt too – allegedly the one that was later found dumped in a bin in a suburb south of Paris.
READ MORE: Key suspect in Paris attacks Abdeslam said he planned suicide attack, but 'backed down'
During the interrogation, the the 26-year-old key suspect confirmed to interrogators that he wanted to blow himself up at the Stade de France, but backed down the last minute.