'No worries, they were Russians': Latvian police officer under fire over Flydubai crash 'joke'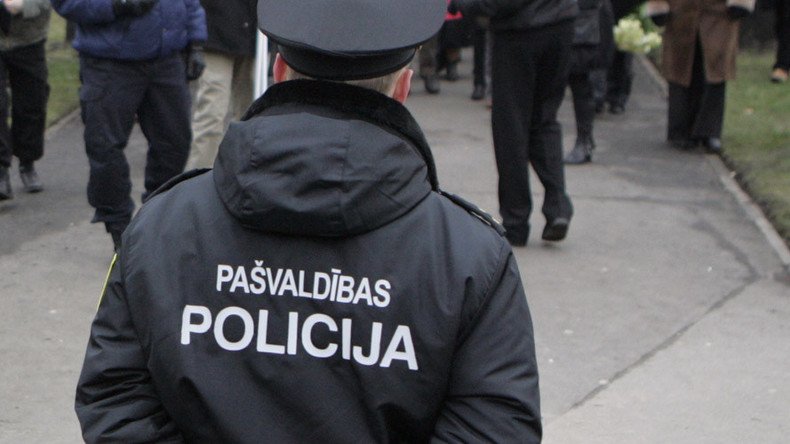 Police in Riga have rushed to apologize and are looking into a case of unacceptable behavior after one officer wrote on his Facebook page that he saw nothing tragic about the Flydubai Boeing 737 crash, as most of its passengers had been Russians.
LIVE UPDATES: Flydubai flight FZ981 crash
"There's nothing to worry about, the majority of them were Russian citizens," the officer, Janis Brusevics, wrote on a Facebook post that has since been removed.
A reaction to the outrageous comment was quick to follow, with the head of Riga Municipal Police making a statement on Sunday, promising that the case would be looked into and the offender punished accordingly.
"In connection with this tragic incident, one of the employees of the Riga municipal police posted an unacceptable comment on social networks," the statement by Juris Lucas reads.
"Having realized the incongruity of his actions, the employee in question has removed the comments and apologized for the statement, expressing condolences to the relatives of the people who died in the tragedy," the police chief said.
Rīgas Pašvaldības policijas priekšnieka Jura Lukasa paziņojums sakarā ar viena RPP darbinieka nepieņemamo rīcību komentē...

Опубликовано Нилом Ушаковым 20 марта 2016 г.
"With regard to the comment that discredits the Riga Municipal Police, we launched a service check to assess the actions of the employee and to decide whether we should continue working with him," Lucas added. "I want to express my regret over this incident and apologize for the actions of the officer, which are contrary to the policies of the Riga Municipal Police service."
The mayor of Riga, Neil Ushakov, posted the police statement on his Facebook page and joined in the call for such behavior to be punished. He expressed his condolences to those who lost their loved ones in the catastrophe, and thanked everyone who took notice of the inappropriate comment and drew authorities' attention to it.
The officer in question, meanwhile, clarified that he "didn't want to appear disrespectful."
"There is no excuse for my behavior, and having realized the joke was inappropriate, I deleted the comment," the officer wrote before deleting his profile from the social network as well.
The Flydubai flight FZ981 crashed in the southern Russian city of Rostov-on-Don in the early hours of Saturday, killing all 62 passengers and crew on board. The flight was en route from Dubai and crashed during its second landing attempt amid poor weather conditions.
The investigation into the causes of the crash is continuing as relatives of those who died in the tragedy and simply those who feel emphatic have been gathering at the airport in Rostov and in other Russian cities to pay tribute and commemorate the victims.
RT encourages people who can shed light on the situation to write to flydubaigate@rttv.ru and tell us their stories.
You can share this story on social media: