Flydubai flight FZ981 crash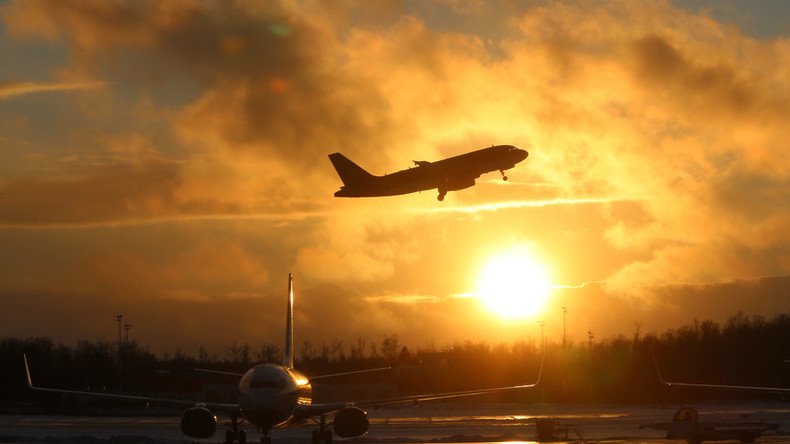 A Flydubai Boeing-737-800 has crashed during landing in the southern Russian city of Rostov-on-Don. All the passengers and crew on board have been killed.
21 March 2016

03:49 GMT

The runway in Rostov-on-Don airport, which was damaged in the Flydubai Boeing crash, has been fully restored, Russia's Emergencies Ministry announced.

20 March 2016

18:57 GMT

The quality of data on the FZ981 flight recorder is good, deputy chief of the Interstate Aviation Committee Sergey Zaiko said, RIA Novosti reports. He also said that information had successfully been copied, adding that the flight recorder had been functioning until the plane hit the ground.

16:48 GMT

The Russian Foreign Ministry has established contact with all families of the foreign passengers who were on flight of FZ981, RIA Novosti reports. Family members of Ukrainian and Kyrgyz victims have already arrived in Rostov-on-Don. Other relatives are expected to appear at the beginning of next week.

14:27 GMT

Mourners gather outside the Russian embassy in Kiev on Sunday to pay tribute to the 62 victims of the crashed FlyDubai flight FZ981. People lay flowers and lit candles outside the embassy, where the exterior wall was adorned with items of condolence.

14:05 GMT

Memory chips in the crashed Boeing's flight recorder appear to have survived, a source in the rescue operation told Interfax.

13:38 GMT

Rostov-on-Don Airport has dispatched two planes without passengers and plans for a possible lift-off of four others, a deputy governor told the media.

13:31 GMT

The authorities have managed to contact the families of all the people that died in the Boeing crash. The next-of-kin of one Ukrainian passenger could not personally go to Rostov-on-Don and sent a legal representative instead, RIA Novosti cited a source as saying.

10:45 GMT

The flight recorders of the crashed Boeing airliner have been seriously damaged in the crash, the Interstate Aviation Committee reported. Specialists will determine whether transcribing them is possible.

08:44 GMT

The Russian aviation regulator says it has invited officials from the United Arab Emirates, the US, France and the countries, which lost their citizens in the Flight FZ 981 crash, to take part in the transcription of the flight recorders.