Greece starts evacuation of 6,000 refugees from islands per EU deal
Published time: 20 Mar, 2016 09:29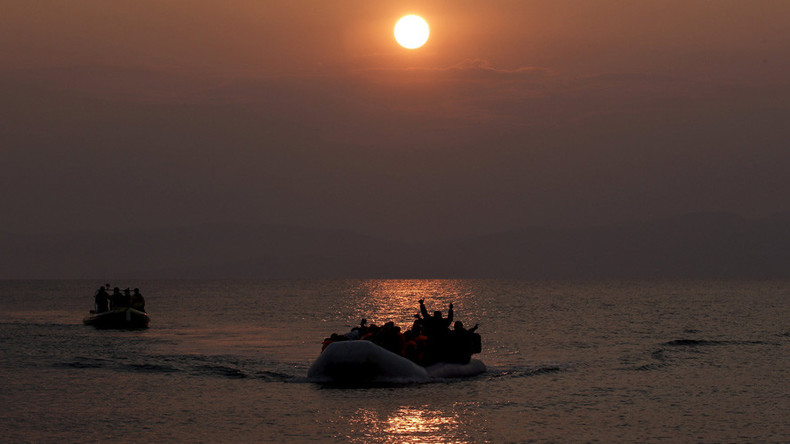 Greece, with help from the EU, has started the evacuation of 6,000 asylum seekers from temporary camps on Greek islands, following the EU-Turkey repatriation agreement struck on Friday.
On Saturday, it was announced that the majority of people were set to be evacuated within 24 hours.
The ferry with the first 2,500 refugees was due to leave on Sunday.
The EU has pledged to provide 2,300 security and legal experts, as well to help the evacuation, with the first ones arriving during the weekend, the Greek newspaper Kathmerini reported.
Plus, Germany and France promised to send to Greece 300 officials and "technical expertise" to assist the process, according to German news agency DPA citing a letter from German Interior Minister Thomas de Maiziere and his French counterpart Bernard Cazeneuve to the European Commission.
"This is necessary in view of the current situation in Greece and is an important expression of European solidarity. We hope that many Member States will join our example," the two wrote in the letter.
Despite the move, refugees are confused about what to expect after the repatriation, Deutsche Welle reported. Also, not all of the asylum seekers were to board the ferries: newcomer refugees were to stay until their registration is confirmed.
For every Syrian refugee coming back to Turkey, the EU pledges to resettle one asylum seeker from Turkey, according to the deal between the EU and Turkey, agreed on Friday. The goal of the deal is to prevent the refugees from taking the dangerous route across the Aegean Sea: some 4,000 people have died there over the last few years.
The main stage of the repatriation process is set to begin on April 4, German Chancellor Angela Merkel said.
This comes on the backdrop of Greek authorities' statement that there are some 47,000 undocumented refugees in the country, and 21,000 of them came to Greece in March alone, according to the United Nations refugee agency (UNHCR)'s estimates.