Gunman kills 2, incl police officer in Ankara shootout – reports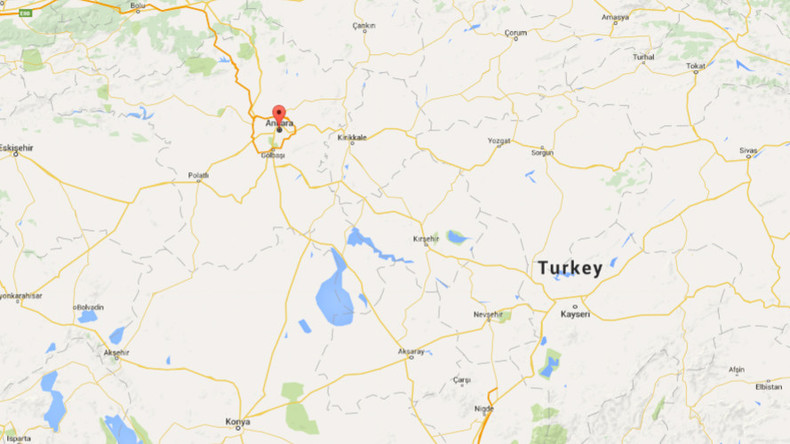 A gunman has reportedly shot a female police officer and a civilian in Ankara, local media reports. The shooter is said to be a police officer.
The incident occurred in the Dikmen district of the Turkish capital Ankara on Friday morning, the Cumhuriyet newspaper said.
The shooter was identified as a police officer, according to the newspaper and Dogan news agency. Dogan said he shot a female colleague, who worked at the anti-smuggling and organized crime department. He also killed the civilian who was standing next to the officer.
Both victims died at the scene. The site of the incident was sealed off by police and an investigation was launched. The motive for the incident hasn't been established yet.
The shooter has reportedly surrendered to the authorities.
The attack follows a series of deadly explosions, which claimed the lives of dozens of people and injured hundreds in the Turkish capital in the past few months. Last Sunday, a suicide car bomb explosion close to the Justice and Interior Ministries killed 37 people. A further 28 people lost their lives and 61 were injured in a blast when a car bomb went off close to the parliament building in February. A Kurdistan Workers' Party (PKK) splinter group, the Kurdistan Freedom Hawks (TAK) claimed responsibility for both of the attacks. Yesterday it was reported that the German consulate in Istanbul had been shut down following a terror warning.