German embassy, consulate close in Turkey over terror threat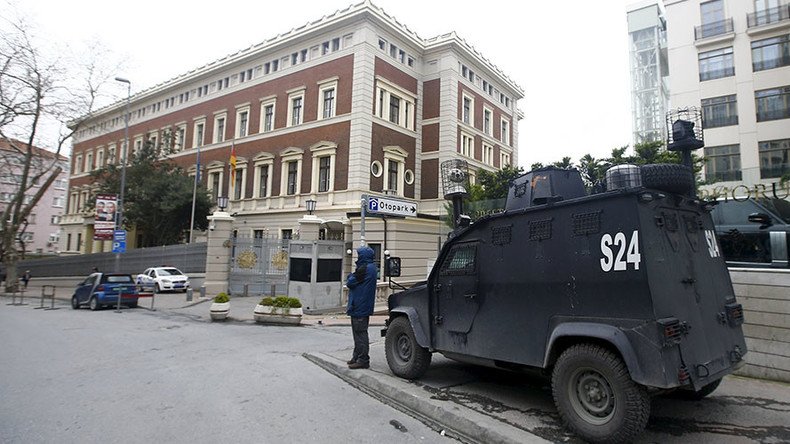 The German embassy in Ankara and consulate general in Istanbul have been shut down due to a terror warning, the Foreign Ministry said.
The German school in Istanbul has also been closed, the ministry said.
The closures of the consulate and school have been made following a warning that was "not conclusively verifiable," according to an email sent by the German consulate to its citizens, DPA reported. The email added that the facilities would be closed as a precaution on Thursday.
The German consulate is near Taksim Square, a major tourist and leisure district in Istanbul.
Earlier on Thursday, a Kurdistan Workers Party (PKK) splinter group called the Kurdistan Freedom Hawks (TAK) claimed responsibility for the deadly attack in the capital Ankara that killed 37 people and injured dozens.
The blast on Sunday was caused by an "explosive-laden vehicle," according to the governor's office in Ankara.
The attack is revenge against the Turkish authorities for its military operation in the country' southeast, according to the group. Ankara's campaign was launched in summer 2015, and has resulted in civilians' deaths.
READ MORE: US embassy issued warning on impending attack in Ankara 2 days before Sunday blast
In their previous statement, the militant group claimed responsibility for the blast in Ankara that killed at least 29 people in February.
The TAK said that it has severed ties with the PKK. The latter, in turn, has reportedly denied having any control over the TAK.
In recent months Turkey has been stepping up a military crackdown in its southeastern regions, populated predominantly by Kurds. Erdogan has vowed to continue the military campaign until the area is cleansed of PKK militants.
READ MORE: Turkey's military crackdown on Kurds in anti-PKK op LIVE UPDATES
In January, a suicide bomber carried out an attack in central Istanbul, killing 12 German tourists. The explosion happened on Sultanahmet Square, close to the Sultanahmet tram stop and the Dikilitas Obelisk of Theodosius in the heart of Istanbul's historic tourist district.
You can share this story on social media: