More than 200 families face eviction in Dublin after Goldman Sachs vulture fund deal
Published time: 14 Mar, 2016 18:18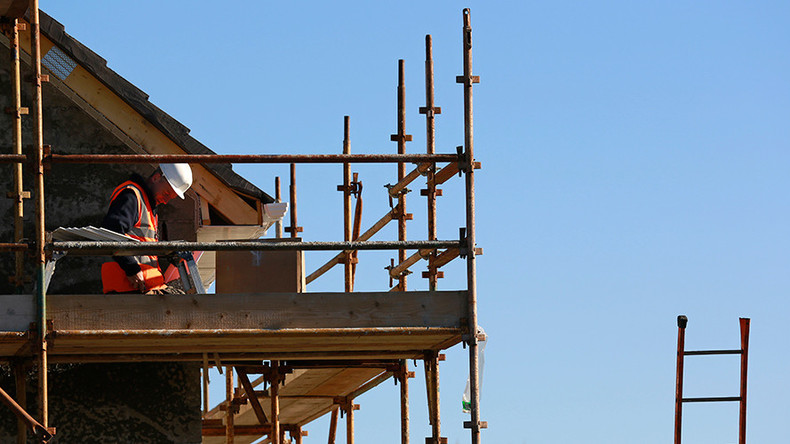 Scores of families in the Tyrellstown area of Dublin, Ireland are at risk of losing their homes after a Goldman Sachs venture fund purchased an €89 million loan on their housing development.
Some 60 families have already been served eviction notices, according to The Sunday Business Post.
The move comes after Sachs purchased the loan that Irish company Twinlite had secured on the Cruise Park development. Sachs and Twinlite subsequently reached a deal to sell 208 of the development's houses.
Under Irish tenancy and eviction laws, landlords have to provide notice of between four and five months to their long-term tenants before evicting them from a property.
Many of the tenants at risk of eviction in Tyrellstown are social housing recipients, who will likely need to source alternative accommodation through their local authority. However, it is unclear where these people will go if forced from their current home, given the current demand for social housing.
According to figures published last month, there are almost 140,000 people currently on waiting lists for social housing properties around the country.
A spokesperson for Twinlite told TheJournal.ie that people will not be evicted if the houses involved are not successfully sold.
Dublin Sinn Fein councillor Paul Donnelly will present an emergency motion on the evictions at this evening's local authority meeting, BreakingNews.ie reports.
Fianna Fail finance spokesperson Michael McGrath warns that both tenants and mortgage holders need better protection from vulture capitalists who can swoop in and take over a property or loan as part of their investment portfolio.
"Vulture funds who outsource the administration of loans still control key decisions such as initiating action for repossession or raising the interest rate that applies to the loan without actually being subject to regulation," McGrath said in a statement.
"There is also very legitimate concern that loans may be sold more than once with each subsequent transaction resulting in a deterioration of the conditions of the borrower in respect of the interest rate, penalty charges and the status of any restructuring arrangement."
READ MORE: Busted: Ex-boss of toxic Irish bank faces court after 7-year exile