3mn people take to streets in Brazil's biggest ever anti-govt protest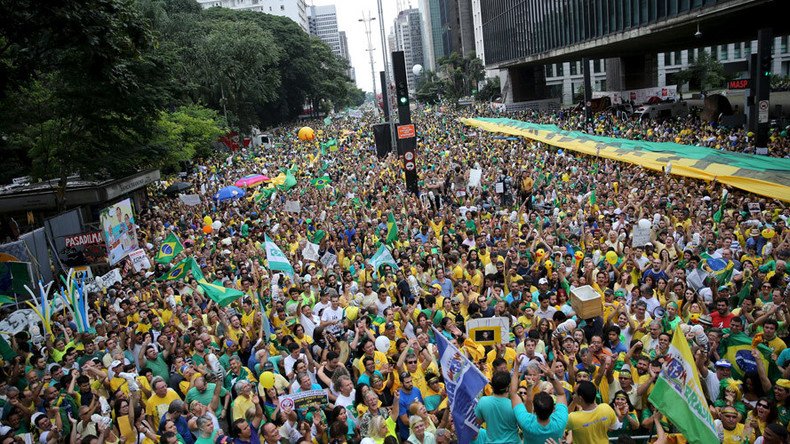 Some 3 million people have taken to the streets of Brazilian cities to demonstrate their disapproval of the country's president, Dilma Rousseff, local media reported.
About 1.4 million people participated in the demonstration in Sao Paulo, and another million in Rio de Janeiro, according to Globo media outlet, citing the event's organizers and the country's security forces.
Protests took place in at least 17 regions across Brazil, Folha de Sao Paulo newspaper reported.
READ MORE: 'No to coup!' Rousseff supporters hit streets of Brazil following anti-govt protests
The nation's capital, Brasilia, saw some 100,000 demonstrators surround the National Congress building in the biggest protest since last March, when about 1 million people took to the streets.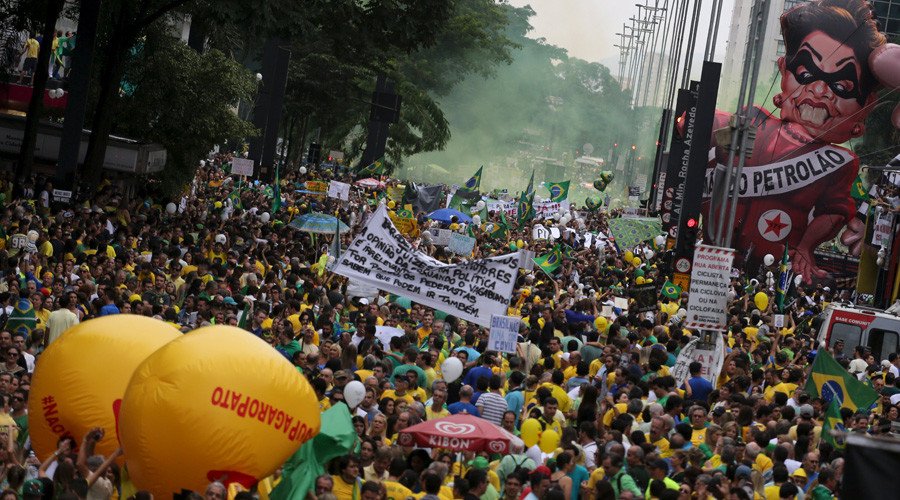 Protesters blame the country's president for Brazil's economic downturn over the past few years, as well as alleged corruption.
"The country is at a standstill and we are fighting to keep our company afloat. We have reached rock bottom," 49-year-old protester Monica Giana Micheletti told Reuters at the Sao Paulo demonstration.
The Brazilian opposition has called for an investigation into some of Rousseff's dealings, accusing her of tax violations and allegedly misusing state funds to finance her re-election last year, with the ultimate goal of impeaching her.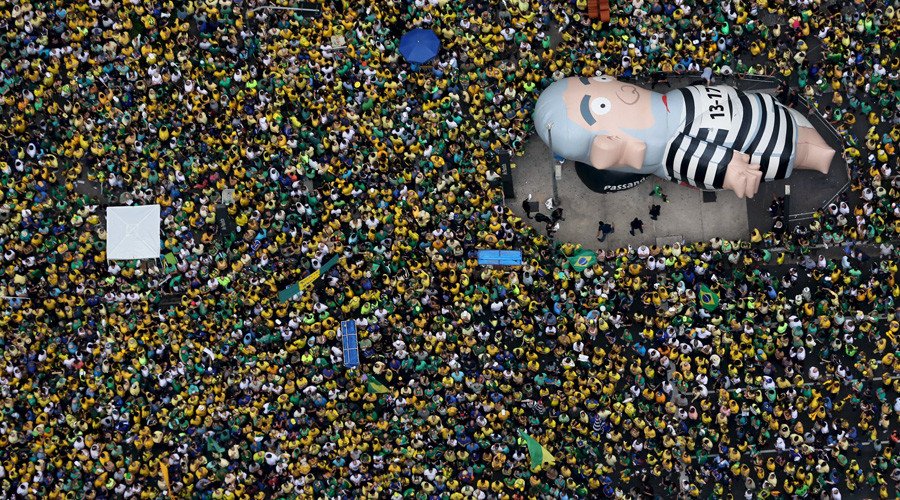 Tensions have also been running high since Sao Paulo state prosecutors asked a judge to order the arrest of Rousseff's predecessor, Luiz Inacio Lula da Silva, on money-laundering charges a few days ago.
The request is now pending, and the prosecutors will shortly decide whether to proceed.
Rousseff has voiced her support for Lula, who is also viewed as the acting president's political mentor. The 70-year-old, who came from a poor rural farming family and went on to become a major labor leader and president, is known as a national icon and was still highly popular in Brazil at the time he stepped down.
You can share this story on social media: