China slams US for 'rape, murder & kidnappings,' defends own human rights record at UN
Published time: 10 Mar, 2016 21:32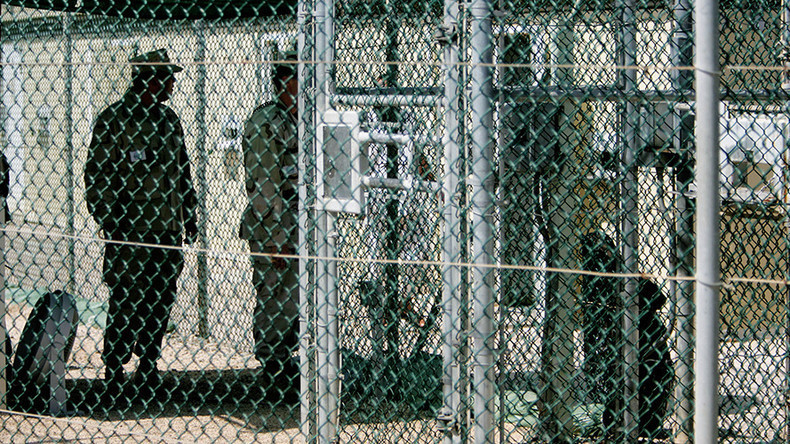 China said it won't accept criticism of its human rights record from the US, which is itself guilty of the "rape and murder" of civilians, as well as other crimes committed across the globe.
"The US is notorious for prison abuse at Guantanamo prison, its gun violence is rampant, racism is its deep-rooted malaise," Chinese diplomat Fu Cong said at the UN Human Rights Council on Thursday.
"The United States conducts large-scale extra-territorial eavesdropping, uses drones to attack other countries' innocent civilians, its troops on foreign soil commit rape and murder of local people. It conducts kidnapping overseas and uses black prisons," Fu added, according to Reuters.
The Chinese diplomat's strong comments came in response to a joint statement made by the US and eleven other countries, including Japan, Australia, and northern European nations.
The authors of the document slammed Beijing for its detention of lawyers and activists, as well as an overall crackdown on human rights.
"These actions are in contravention of China's own laws and international commitments. These extra-territorial actions are unacceptable, out of step with the expectations of the international community, and a challenge to the rule-based international order," the statement read by US Ambassador Keith Harper said.
Earlier in the session, UN human rights chief Zeid Ra'ad Al Hussein gave a speech in which he noted that he had already called attention to "very worrying pattern" of arrests of dissidents in China back in mid-February.
Fu, on his part, advised Al Hussein to "refrain from making subjective comments not backed up by real facts."
The Chinese diplomat also attacked Japan for supporting the statement, reminding Tokyo that it continues to refuse responsibility for conscripting 100,000 "comfort women" across Asian countries during World War II.
READ MORE: 'Like back in China': Met police arrest, raid home of Tiananmen Square survivor
Sophie Richardson, director of Human Rights Watch in China, told Reuters that the message delivered by Harper was the first collective joint statement on China in the ten-year history of the UN Human Rights Council.