RT watched by 70mn viewers weekly, half of them daily – Ipsos survey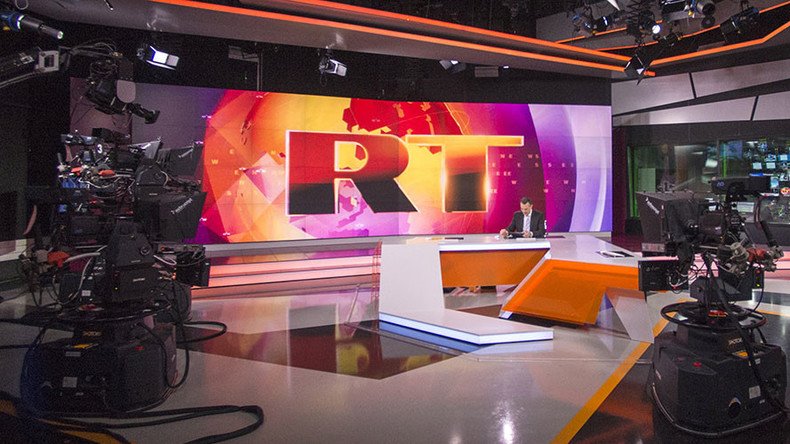 RT ranks among the top five most-viewed international news channels in Europe and the US, the biggest study yet of the Russian network's viewership by Ipsos reveals. Seventy million individuals switch to RT TV channels weekly, with 35 million watching daily.
The study was conducted by the world's third largest market research company, based in France, in 38 countries out of the 100+ where RT programming is available. The survey was taken between August-November 2015, just as RT was preparing to mark its 10th anniversary.
"Ipsos has decades of experience in international audience measurement, and we've worked with dozens of premier broadcasters from around the world. We are happy that RT chose Ipsos to conduct their biggest audience survey yet," said Ipsos Connect MENAP CEO, Elie Aoun.
Europe is the region where RT has the largest audience, with 36 million people watching the channel weekly. Eleven million get their news from RT at least once a week in the Middle East and Africa. In India, Ipsos included only English-language viewers, who constitute about 10 percent of the country's population, and among them 7 million viewers watch RT weekly.
In the US, RT's weekly audience is above 8 million viewers, the study showed, which places the broadcaster among the top-5 international TV news channels.
"Thirty-five million people watch us daily, and we are successfully competing with long-established channels worldwide," said RT's Editor-in-Chief Margarita Simonyan. "In 10 years we have truly succeeded in making our voice heard around the world."
By comparison, France 24 reports having a combined weekly viewership of 45.9 million viewers for its three channels.
BBC World News, the 24-hour, English-language, international flagship news channel of the British media giant BBC, has an estimated 76 million viewers each week, according to the latest available figures. Deutsche Welle's TV programs have an audience of 55 million people every week, according to its report.
In addition to successfully competing with other news channels on the air, RT maintains a strong online presence, a recent study by comScore showed. RT's websites and YouTube channels were visited 49 million times in November 2015, with users from the US providing the largest share. The online desktop audience of RT surpassed those of such international news majors as Al Jazeera, Voice of America and euronews.
RT's success appears to be a major concern for some of its competitors. This includes the US Broadcasting Board of Governors (BBG), a US government agency running Washington's media outlets directed at foreign audiences. The BBG cited the threat of "Russian propaganda", as it labeled RT, as the reason it needs extra funding.
In its budget request for FY 2017, the BBG asked lawmakers for $768 million for its International Broadcasting Operations (IBO) - $23 million more than it received for FY 2016. RT's budget for 2016 is 17 billion rubles, or $239 million. It was expected to be 19 billion rubles when Russia's federal budget was revealed in October 2015, but was eventually cut by 10 percent.
Ipsos is an independent worldwide market research company founded in France in 1975. Ipsos maintains a strong presence in all key markets, ranking third in the global research industry. It has offices in 86 countries and specializes in six branches of research: advertising, customer loyalty, marketing, media, public affairs research and survey management. Ipsos has been listed on the Paris Stock Exchange since 1999 and generated global revenues of over €1.7 billion ($2.3 billion) in 2013.
You can share this story on social media: