Anonymous claim Twitter is shutting down their accounts for harassing ISIS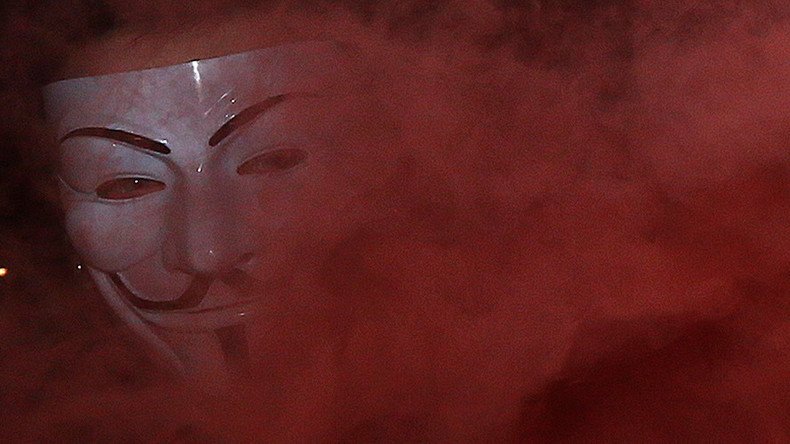 Online activists involved in the #OpISIS campaign to rid social media of an Islamic extremist presence say Twitter has been suspending their accounts for online harassment against the terrorist group.
An Anonymous hacker made the claims after Twitter said it suspended 125,000 accounts for "threatening or promoting terrorist acts, primarily related to ISIS" since mid-2015.
"You do realize if we all stopped reporting terrorist accounts and graphic images, Twitter would be flooded with terrorists," WauchulaGhost, an anti-terrorist hacker with Anonymous told The Epoch Times.
Hackers from groups such as Anonymous, GhostSec,and Ctrl Sec regularly publish lists of Islamic State (IS, formerly ISIS/ISIL) supporters and recruiters, and call on the wider online community to report the related social media accounts for suspension.
However, the hacktivists say they are now the ones being targeted by Twitter, which recently strengthened its rules regarding online harassment.
READ MORE:Verify me: Breitbart journalist lobbies White House over lost Twitter checkmark
A number of the hackers' accounts have been suspended, including some of the main #OpISIS accounts, with the handles being taken down one-by-one or in groups.
Twitter has tended to reinstate the accounts within hours after it is bombarded with requests to do so by other hackers and supporters.
WauchulaGhost, who had his account temporarily suspended in February, told The Epoch Times he's still not sure what happened to prompt the suspension or ensure its reinstatement: "I never received an email from Twitter".
READ MORE:Anonymous declares cyber war on Turkey over 'supporting ISIS'
In January, US widow Tamara Fields filed a lawsuit against Twitter after her husband was killed in Jordan in an IS attack. She accuses the social network of facilitating communication between terrorists and fueling the growth of IS.
READ MORE:Twitter sued for helping ISIS
About 3,000 IS-supporting Twitter accounts are active at any given time, according to a George Washington University report published last month.
The report found that Twitter and Facebook are the two main platforms used by IS supporters to spread their propaganda. It also found that the Twitter suspensions were having an impact on the propaganda reach of IS among its English-speaking supporters.
You can share this story on social media: