Twitter sued for helping ISIS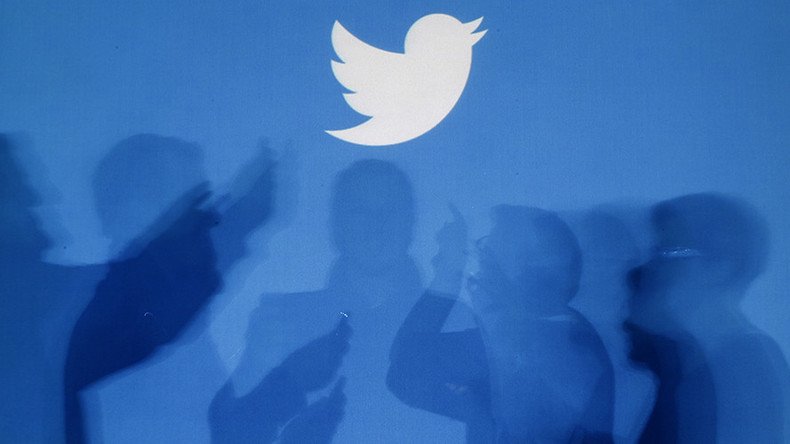 A US widow has filed a lawsuit against Twitter accusing the social network of facilitating communication between terrorists and fueling the growth of Islamic State (IS, formerly ISIS/ISIL).
Twitter has knowingly permitted IS to spread propaganda and recruit members, she said.
The lawsuit was filed in the federal court in Oakland, California on Wednesday.
"Without Twitter, the explosive growth of ISIS over the last few years into the most-feared terrorist group in the world would not have been possible," she said in a complaint.
Tamara Fields' husband, Lloyd Fields, was killed in a shooting spree at a Jordanian police training center in November. IS later claimed responsibility for the attack.
"While we believe the lawsuit is without merit, we are deeply saddened to hear of this family's terrible loss," Twitter said in a statement.
"Violent threats and the promotion of terrorism deserve no place on Twitter and, like other social networks, our rules make that clear," it added.
In 2015, Twitter received more than a thousand demands to take down information from around the world. It approved 42 percent of those requests, most of which came from governments, law enforcement, or courts.
The Obama administration announced last Friday that it has set up a task force to curb the terrorist organization's online activity.
A number of officials have previously expressed concern about the use of Twitter by terror groups.
"Twitter works as a way to sell books, as a way to promote movies, and it works as a way to crowdsource terrorism – to sell murder," FBI Director Comey said.
"They're going to have to help us take down these announcements and these appeals," Hillary Clinton said last month, urging social networks to help eradicate terrorism.
Islamic State has been keen on using a number of social networks – such as Twitter, Instagram, and Telegram – as means of communication and recruitment. Among its propaganda stunts have been images aimed at attracting teenagers that depict cats holding weapons.
A study conducted last year by the Brookings Institution, a Washington-based think tank, found that there were anywhere between from 46,000 to 90,000 Twitter accounts belonging to IS supporters.
IS-supporters' Twitter accounts had about a thousand followers on average, the study said.
You can share this story on social media: