N. Korea claims test of laser-guided anti-tank missile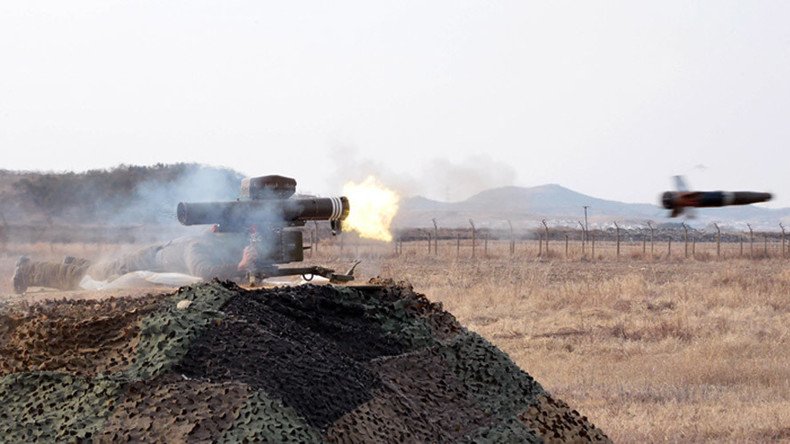 North Korean weapon engineers have upgraded an old anti-tank missile design with an advanced laser guidance system, its media reported. Pyongyang says it would be of great benefit in guerilla warfare against a possible US or South Korean invasion.
The missile, called Bulsae-3, was tested on a range during a visit by North Korean leader Kim Jong-un, who said it passed and was ready for series production.
"He said that it was wonderful firing, indeed, adding: The portable anti-tank laser-guided rocket produced by the munitions industry workers of the DPRK has the longest firing-range in the world. Its rate of hits is as accurate as a sniper's rifle firing and its armor penetrating capability and destructive power are marvelous," North Korea's official website Naenara reported.
Bulsae-2 is North Korea's reverse-engineered version of the old Soviet anti-tank missile called 9K111 Fagot, which entered service in the 1970s. Fagot uses a so-called wired semi-automatic command to line of sight system. The guidance box mounted on the launcher track the missile in flight via an infrared sensor and correct its trajectory by sending signals through a wire reeled out behind it.
A laser-guided system used in anti-tank missiles has a different approach. The launcher is equipped with a laser designator, which aims a laser beam at the target. The missile has a rear-facing sensor that picks up the beam and makes the missile ride along it. The technology was widely adopted in the 1980s, when laser technology became cheap and portable enough.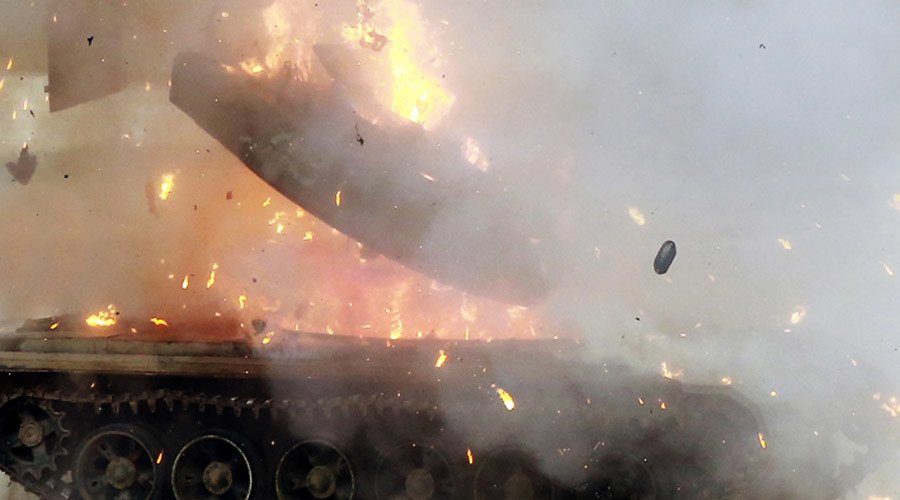 Laser-guided anti-tank missiles have greater range compared to wire-guided ones. Fagot's range is 2.5km, compared to 5.5km for the 9M133 Kornet, a modern laser-guided anti-tank missile developed by Russia. They are also not vulnerable to radio jamming, unlike missiles that use radio instead of wires, like the extended-range version of the BGM-71 TOW, the TOW-2B Aero RF.
Photos released by North Korea show what it said was the result of a Bulsae-3 hit on a tank. No specification for the weapon was provided.
North Korea's army is equipped with woefully-outdated weapons and suffers a chronic shortage of supplies. Due to international sanctions it is barred from purchasing advanced weapons and relies on domestic products. Its strategy to safeguard from a military attack relies on nuclear deterrence, which puts Pyongyang in conflict with the UN Security Council and other regional powers.
You can share this story on social media: