Germany allowed to force migrants to live in specific areas, EU court rules
Published time: 2 Mar, 2016 13:06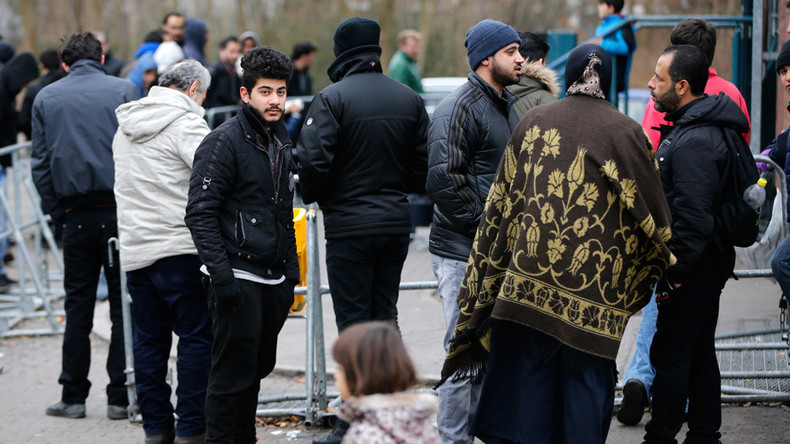 Continuing the German refugee saga, the European Court of Justice says the government would be allowed to compel some migrants to live in specific residential areas if it aids their integration into society. 
The Tuesday decision was based on a case dating back 18 years. In 1998 and 2001 two Syrians, Ibrahim Alo and Amira Osso, traveled to Germany and were successful in receiving status which put them one step away from qualifying as full-fledged refugees.
This opened up the issue of "residence condition" – the logic in Germany that those enjoying protective status and receiving social benefits would best fit areas that would contribute to a balanced distribution of the cost of that aid across all institutions, consequently leading to smoother integration into society.
Alo and Osso wanted to challenge that at the European Court of Justice (ECJ), and sued the German court for imposing a fixed place of residence on them. A German administrative court then went to the ECJ with a request to examine if the EU directive governing the matter allowed the two Syrians complete freedom in choosing their place of residence.
"The Directive requires the Member States to allow persons to whom they have granted subsidiary protection… also to choose their place of residence within that territory," the ruling reads.
"Nevertheless, the Court takes the view that a residence condition may be imposed exclusively on beneficiaries of subsidiary protection if they are not, so far as the objective of the national rules in question is concerned, in a situation which is objectively comparable with that of non-EU citizens legally resident in the Member State concerned or that of nationals of that State."
What this effectively means is that the ECJ is shifting the responsibility right back to the German Federal Administrative Court, while acknowledging that there could potentially be extenuating circumstances in future that would put such a decision up for consideration again.
"The Court states that it will be for the Bundesverwaltungsgericht to determine whether beneficiaries of subsidiary protection in receipt of social assistance face greater difficulties relating to integration than other non-EU citizens legally resident in Germany and receiving social assistance."