Visa-free deal with Turkey to trigger 'new refugee influx' to EU – Bundestag VP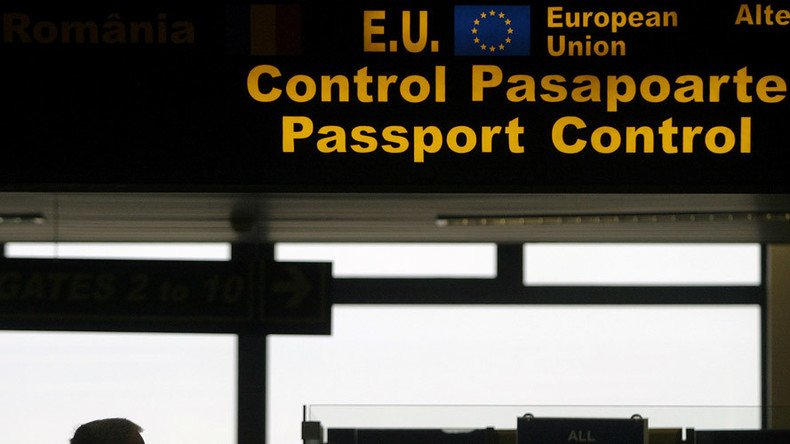 A visa-free regime for Turkish nationals in the Schengen zone could open a "gateway" for a new refugee influx to Germany, a senior German official said. The focal point of the EU-Turkey deal is stemming the number of refugees coming to Europe.
Vice-President of the Bundestag (lower house of the German parliament) Johannes Singhammer told Passauer Neue Presse on Tuesday that lifting EU's visa requirements for Turkish citizens would lead to a "new, uncountable influx" of refugees fleeing war and violence.
There are "serious considerations" about the prospective visa-free regime, Singhammer warned, because it would open "a gateway for further immigration and [flow of] refugees to Germany."
Citing Foreign Ministry figures, he said that more than 200,000 Schengen visas are being issued annually by German consulates and visa centers in Turkey.
Singhammer explained that not only war-torn Syria or Iraq could add to this influx, but also Turkey itself. Especially the domestic violent conflict with the Kurds "has a vast potential to create new reasons [for those persecuted] to flee."
Speaking on the EU's visa requirements, the official referred to the EU-Turkey agreement, inked between Brussels and Ankara in November last year. By reaching the deal, Brussels wanted to reduce the number of refugees and migrants with Turkish help, which is the central point of the agreement.
In exchange for "bringing order into migratory flows and help to stem irregular migration," the EU agreed to allocate initial €3 billion ($3.18 billion) and aid supplies to assist Turkey in hosting over 2.2 million Syrian refugees. But the main reciprocal measure, long waited in Ankara, was "completing the visa liberalization process i.e. the lifting of visa requirements for Turkish citizens in the Schengen zone" and also a promise to re-open negotiations on Turkey's bid to join the bloc.
To come any closer to lifting visa requirements, Turkey must complete dozens of EU demands in order to win a "recommendation for visa-free access" to the bloc by autumn 2016. Even then, a final decision will require the unanimous support of all 28 member states.
However, since the agreement was sealed, Ankara tried to play the refugee issue as a trump card in its dialogue with Brussels. In February, Turkish President Recep Tayyip Erdogan blasted the European efforts to tackle the refugee crisis.
"No matter that the West acts in a rough, inhuman and unscrupulous way, they cannot control the refugee influx," he said.
Earlier this month, he even threatened to unleash a new wave of migration against the EU, if it did not offer Turkey enough funding.
"We can open the doors to Greece and Bulgaria anytime and we can put the refugees on buses," Erdogan told European Commission President Jean-Claude Juncker and European Council President Donald Tusk after being told that the EU was offering Turkey €3 billion over two years.
Turkey has not received any funding yet, Erdogan said, claiming his country spent more than $9 billion on refugees – far more than the EU's funding. To him, any delay in transferring the money was a sign that Europe is not committed to tackle the refugee crisis.
You can share this story on social media: