Turkey deal fails to live up to expectations, EU sees only 'slight' drop in migrants - report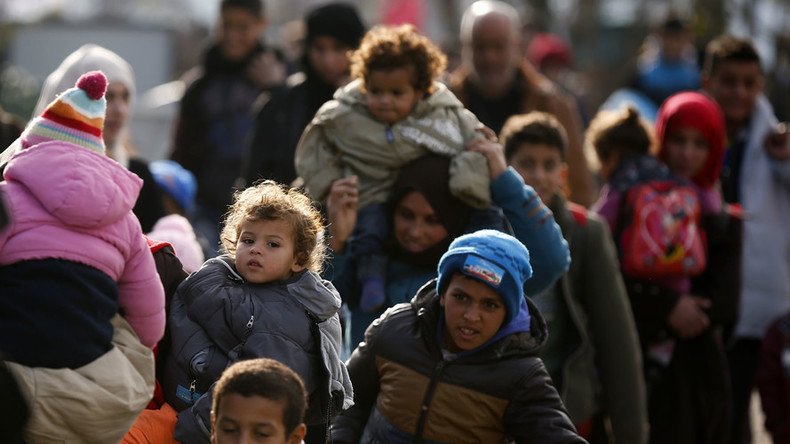 Turkey has failed to significantly reduce departures of migrants for Greek islands in the two weeks since it signed an agreement to do so, an EU report seen by Reuters says.
About 4,000 people a day have been arriving from Turkey since the accord reached on November 29 – a "slight reduction" from the 5,000-6,000 seen earlier in that month, the report by the Luxembourg government said. Luxembourg is currently the president of EU ministerial councils.
"This decrease may, however, also be attributed to other factors," said the report, seen by Reuters. Earlier EU officials had been expecting some decrease in migrant arrivals due to winter.
Ankara pledged to help stem the flow of migrants to Europe in return for €3 billion ($3.18 billion) of support and the reestablishing of talks on EU accession. Turkish Prime Minister Ahmet Davutoglu however said late last month that Turkey cannot guarantee that the refugee influx will abate.
"We can't guarantee anything, when the there's an ongoing war in Syria with constant bombings and terror acts. But we'll do our best to guard the border and fight migrant smugglers," he added, according to Reuters.
A separate report on the functioning of the EU-Turkey action plan agreed with the Turkish Prime Minister in Brussels has also reportedly concluded that migrant arrivals from Turkey remained "practically unchanged" in the two weeks after the signing from the two weeks preceding it, an EU official told Reuters.
Europe is undergoing the worst refugee crisis since World War II with a number of countries failing to deal with the situation. Nearly 1 million migrants, mostly those fleeing war-torn Middle Eastern states, have arrived in Europe this year.
EU border agency Frontex said earlier this week that the number of migrants arriving in Greece in November fell by more than half from the previous month to 108,000.
The agency said that worsening weather conditions, which make it more risky for migrants to cross the sea from Turkey to the Greek islands, are likely the main reason for the decrease.
"Despite the slowdown in November, the number of people landing on the Greek islands rose to more than 715,000 in the first 11 months of this year, 16 times the figure from the same period of 2014. Syrians remained the top nationality, followed by Afghans and Iraqis," Frontex reported.
You can share this story on social media: