Macedonia eyes shutting off Balkan route if Austria hits refugee limit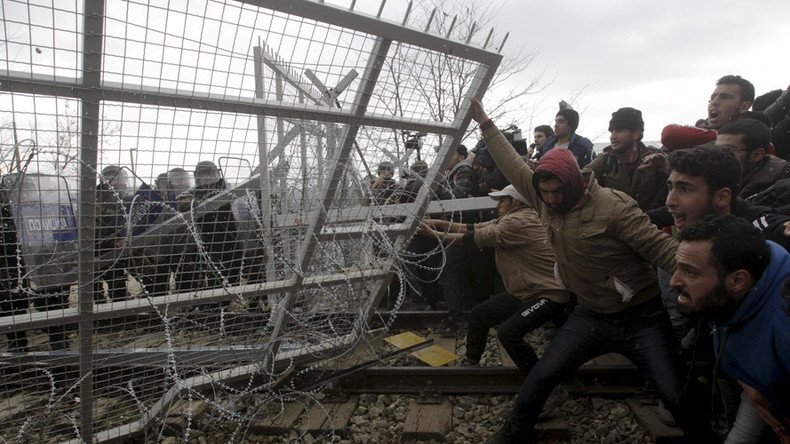 The Balkan refugee route may soon be closed, if Austria reaches its limit of 37,500 asylum seekers entries in 2016, Macedonia's president said, adding that "in times of crisis, every country must find its own solutions."
"We need a political decision now. Soon it will be too late… The Austrian ceiling of 37,000 will be reached," Gjorge Ivanov told Spiegel Online in an interview.
Asked when exactly the refugee route may be shut down, the president replied that "perhaps right at this moment."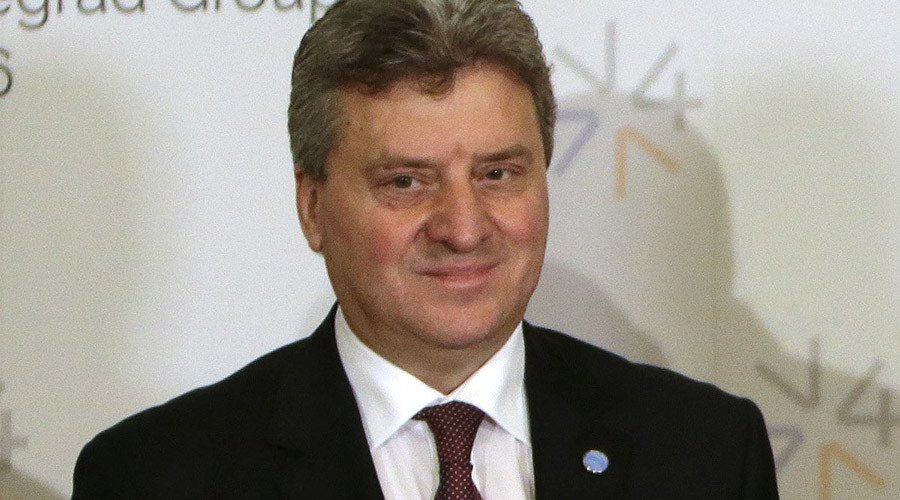 "We can't wait until Brussels makes a decision. We have made our own decisions. In times of crisis, every country must find its own solutions," he said.
According to Ivanov, if Macedonia "had waited for EU guidelines," it "would have been flooded with refugees."
Macedonian police are currently allowing in Syrian and Iraqi refugees, but sending back asylum seekers from Afghanistan, he added.
"Such decisions are made between police authorities along the Balkans route. Whenever a country to the north closes its borders, we follow suit…You must understand that the situation changes not just by the day, but by the hour."
"No one wants to stay in Greece, Macedonia and Serbia," he said. "The goal of the refugees is Germany. They will find a path there. A dangerous path."
READ MORE: Refugees storm border fence in Macedonia, face tear gassing by police
His statement comes following a confrontation between Macedonian police and refugees on Monday. The officers used tear gas and stun grenades to disperse hundreds of asylum seekers who attempted to storm the fence on the border with Greece.
The confrontation in Idomeni, a small border community in Greece, happened after asylum seekers rushed toward the border when a rumor spread that the Macedonian authorities had opened the border for several hours.
READ MORE: Serbia closes Macedonia border to unregistered refugees
Earlier in February Serbia tightened its border with Macedonia to unregistered refugees, imposing stricter controls for the purpose of preventing illegal migration.
Serbian Interior Ministry spokeswoman Biljana Popovic Ivkovic said that the border with Macedonia is not closed, but that passage is allowed only to refugees from countries affected by war.
A record number of migrants and refugees arriving in Greece have used the Western Balkan route to make their way via Macedonia and Serbia into Hungary and Croatia, and then towards Western Europe.
According to EU border agency Frontex, the Western Balkan route "continued to be directly affected by the unprecedented number of migrants who first come to Greece to later continue their journey through its northern border." All in all the agency detected 1.83 million illegal border crossings in 2015 compared to the previous year's record of 283 500.
You can share this story on social media: