Refugees storm border fence in Macedonia, face tear gassing by police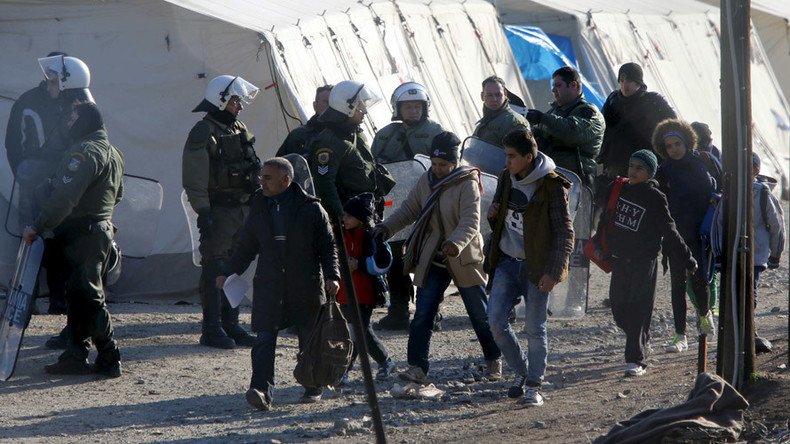 Macedonian police used tear gas and stun grenades to disperse hundreds of refugees, who tried to storm the fence on the country's border with Greece.
The crowd, frustrated with restrictions imposed on travel through the Balkans, tore down the metal gate with a pole before the tear gas was deployed, Reuters cited an eyewitness as reporting.
The confrontation in Idomeni, a small border community, follows a crush of asylum seekers who rushed toward the border after a rumor spread that the Macedonian authorities had opened the border for several hours. They were angered to find the rumor was not true and demanded to be let in.
At least 22,000 refugees have been stranded in Greece, the primary destination for people fleeing violence and economic hardship in the Middle East and North Africa. The clog was caused by other countries restricting access to refugees, who want to pass them on their way to wealthier North European countries.
You can share this story on social media: