Airbn-body: Friends rent house near Paris from online service, find decomposing corpse in garden
Published time: 29 Feb, 2016 07:05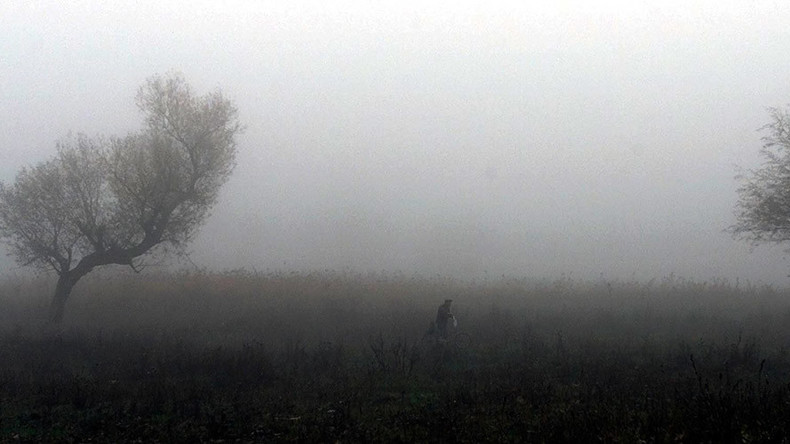 A group of friends who rented a house in a Paris suburb didn't have a clue that their venue for a weekend party would turn into a crime scene after they found a decomposing female corpse in the garden.
The friends rented a pretty house in the town of Palaiseau, 17 kilometers south of Paris on the popular rent-sharing website Airbnb. When they arrived at the place where they were planning a huge party, they made a grisly find – a decomposing body in the garden.
"Her body was found at the bottom of the property, which opens out into a wood," a police source said, as cited by AFP.
The dead woman, who hasn't yet been identified, was found "hunched in a dug-out area, her head against the ground, covered in branches and surrounded by wood stumps," according to the source. The victim was dressed but wasn't wearing any shoes. She also had a "ring with a large stone" on her finger.
The source added that it is hard to determine the cause of death, due of the corpse's advanced state of decomposition. Police told Le Parisien that all the evidence "points to a criminal case."
READ MORE: 'Prying eyes': Airbnb sued after secret camera found in California apartment
Airbnb has previously come under fire over lax standards. In November a man died when he was struck by a tree branch while trying out a rope swing at an Airbnb property in Austin, Texas. The man suffered severe brain damage, which led to his death.
"Nothing is currently done to make sure hosts actually comply with safety guidelines (or even read them), which is a problem particularly for newer properties on the platform, which Airbnb's customers, as opposed to employees, are left to vet for safety," the son of the victim later wrote in his post.
Airbnb only offered condolences to the family of the victim. They did not take legal action against the company.