'Prying eyes': Airbnb sued after secret camera found in California apartment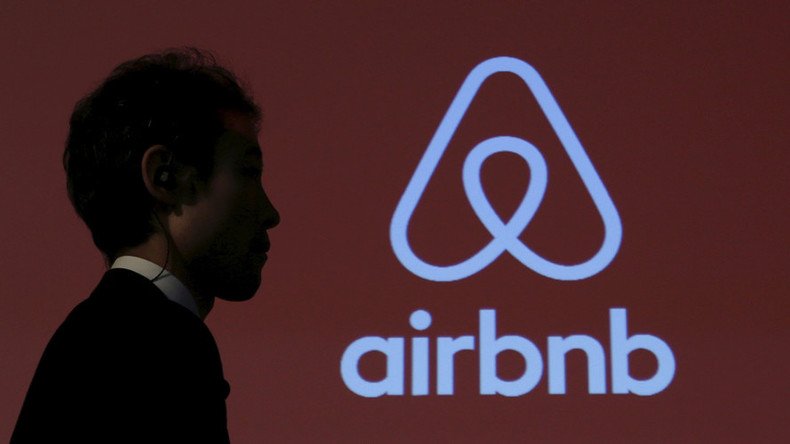 Airbnb are being sued after a woman found a secret camera recording her and her partner in a rental property in Irvine, California that had been booked through the website.
Yvonne Schumacher, who is from Germany, and her partner Kevin Stockton had booked the property from December 16, 2013, through January 12, 2014. The Christmas break did not go as planned, however.
In a court filing lodged this week, Schumacher claims that, after a number of days, the couple discovered a camera hidden in the living room on a shelf between some candles, which had been planted by the property's owners, Fariah Hassim and Jamil Jiva.
After inspecting the camera, Schumacher realized that the wide-angle camera could be controlled remotely and had been recording both audio and video.
The lawsuit details how the property, particularly the master bedroom, was found to be "filthy" and how Schumacher frequently walked from the bedroom to the guest bathroom naked because the one off the bedroom was so dirty – all of which was being filmed by the camera.
She also slept naked with the front door and window blinds closed, as she thought she was "protected and free from prying eyes," the lawsuit reads.
The couple also discussed many "highly personal matters" while in the living room, including financial matters and the nature of their relationship, all of which the camera was capable of recording.
Schumacher and Stockton moved out of the apartment after finding the camera and lodged a complaint with Airbnb.
Lawyers for Schumacher say she is "deeply humiliated and angry" that her privacy was violated and is also "embarrassed and angry" about her personal and intimate conversations being spied upon.
The complaint also explains that Schumacher is concerned that images may exist of her in electronic format, which could make their way onto the Internet.
Schumacher argues that Airbnb makes it possible for such illegal behavior to occur because they do not carry out background checks on the people renting out properties. As a result, Schumacher "was subjected to a hostile, intimidating, and humiliating environment during her stay within the property," the lawsuit reads.
You can share this story on social media: