'Throat of Fire': Volcano spits ashes 8km high, prompts orange danger level in Ecuador (PHOTOS)
Published time: 27 Feb, 2016 14:43
Edited time: 27 Feb, 2016 14:45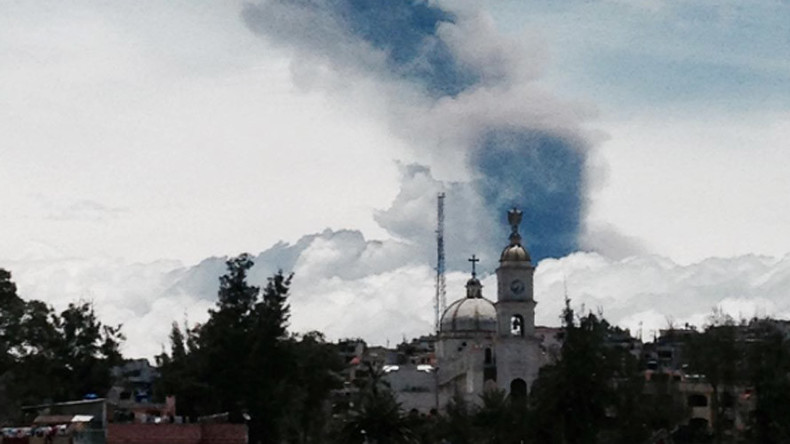 Ecuador's Volcano Tungurahua, which translates from Quichua as "Throat of Fire," has been exploding and puffing out an impressing 8-kilometer-high black spout. Impressive images of the enormous ash cloud have been posted online by the local admirers.
At least five explosions shook Tungurahua on Friday, the Geophysical Institute of National Polytechnic School reported.
The first of them threw a grey cloud of volcanic gases to 5 kilometers above the crater, rising up another 3 kilometers in the hours that followed.
Ash headed northwest, falling in towns of Chonglontus, El Manzano, Pillate and Juive.
Local authorities updated the danger level to orange on Friday, warning the population of possible eruption.
Current Tungurahua's emission is regarded by experts as "mild to moderate."