Kiev trains 'special unit' to take back Crimea from Russia – Ukrainian Interior Minister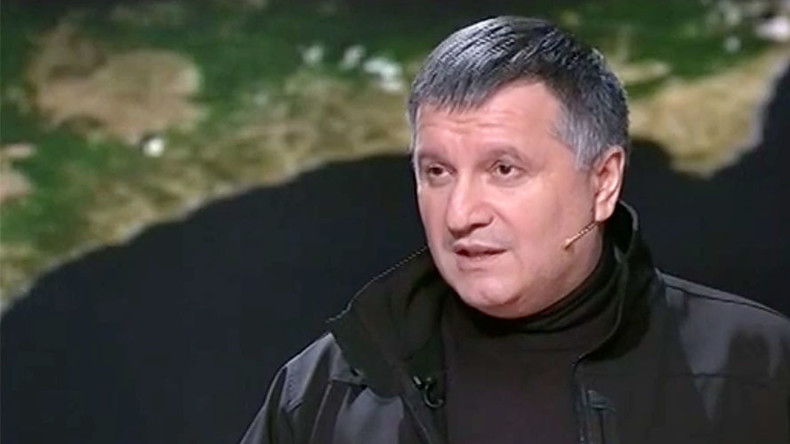 Ukraine is training a special unit to help Kiev retake Crimea, the country's Interior Minister said, as President Poroshenko mulls building up its military along the peninsula's borders. In Crimea, officials warn the "unlawful" invasion would be repelled.
"We have nothing. We need a new army, a new National Guard, a new police force. This is what the government of Ukraine is working on right now. We must restore all of this, and then, with enough will, Crimea will be ours," Arsen Avakov, Ukraine's Interior Minister, told the Ukrainian 1+1 TV Channel, asserting, "I have no doubt of that."
READ MORE: Ukraine's new National Guard raises fears in country's east

In fact, the Ukrainian minister said that Kiev is presently training a special force, separate within the National Guard.
"We are training some guys with the help of Mustafa Dzhemilev and Refat Chubarov (Crimean Tatar activists in Ukraine)," he said, while giving no details, adding, "We are working on a project that will prepare us to regain Crimea."
On Friday, President Petro Poroshenko tasked the Defense Ministry and the General Staff of the Armed Forces to draft proposals on reinforcing the border between Ukraine and Crimea.
"The Defense Ministry and the General Staff of the Ukrainian Armed Forces have been told to submit proposals on a considerable buildup of Ukraine's defense capabilities in the Kherson region and along the entire Black Sea coast," the presidential press service said in a press release.
The move's main purpose is to counter the Russian Army's growing capability in Crimea, Poroshenko said.
READ MORE: 'Crimeans reject Kiev's electricity - it shows they don't want Poroshenko'
In the meantime, in Crimea, Kiev's threats triggered harsh criticisms and warnings, but were hardly taken seriously.
"Avakov is blowing smoke to create the appearance of a threat," Sergey Menyailo, the governor of Sevastopol, told RIA Novosti. "No one in Crimea, neither residents, nor, especially, armed forces, is afraid of these braggart statements for one simple reason – that there is a powerful force, armed with all types of modern military equipment [located here]," he said, adding that it would be better for Ukrainian troops to think about how they would be "taking their heels," if they were, indeed, confronted by Russia's military.
The governor believes that Kiev is simply trying to "justify increasing defense expenditure in Ukraine."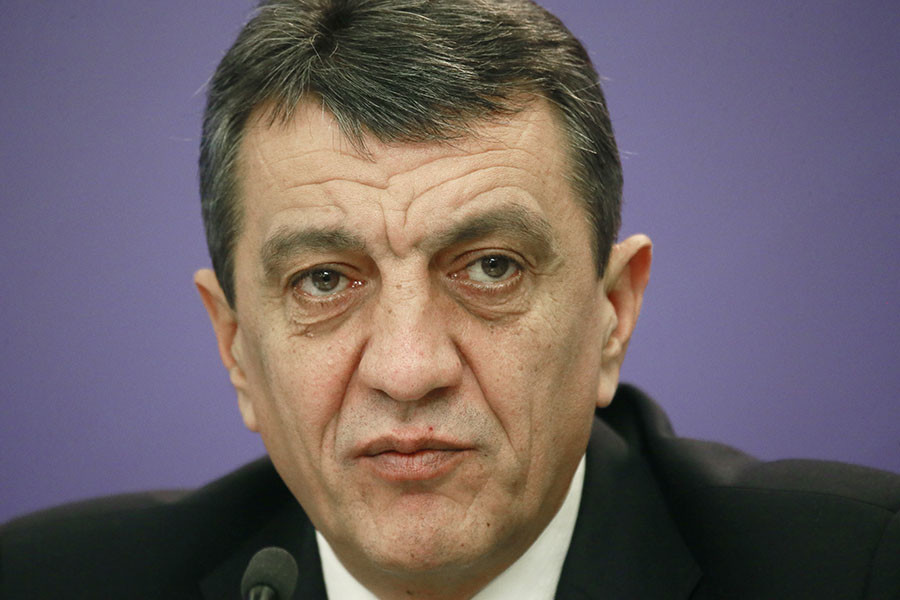 According to Crimea's chief prosecutor, Natalya Poklonskaya, Avakov's statements violate the Russian constitution.
"If they are going to create armed battalions and so on, may they have a look at article 208 of the Russian Criminal Code and see the penalty (up to 15 years imprisonment). One cannot create illegal armed forces for seizing foreign territories. That is a crime," Poklonskaya said, as cited by RIA Novosti.
Poklonskaya went on to suggest that it would be better for Kiev to focus on its "constructive policy inside its own state," rather than "having pretensions on someone else's territory."
"Let them care about their own business, within their authority, and not commit crimes against Russian citizens, that is, in relation to Crimean," she added.
Crimea rebelled against the coup-imposed authorities in Kiev that took power after ousting President Viktor Yanukovich in February of 2014. Local residents voted overwhelmingly to break away from Ukraine and requested that Russia take Crimea under its sovereignty, which was granted in March of 2014.
In Kiev and the West, the move is considered illegal and imposed by force. However, Moscow insists that the decision of Crimea's population to reunite with Russia was a valid execution of their right to self-determination, as provided for in the UN Charter.
You can share this story on social media: