Warning! Clickbait! Macbook selfie sticks are not a thing
Published time: 26 Feb, 2016 16:42
Edited time: 26 Feb, 2016 16:58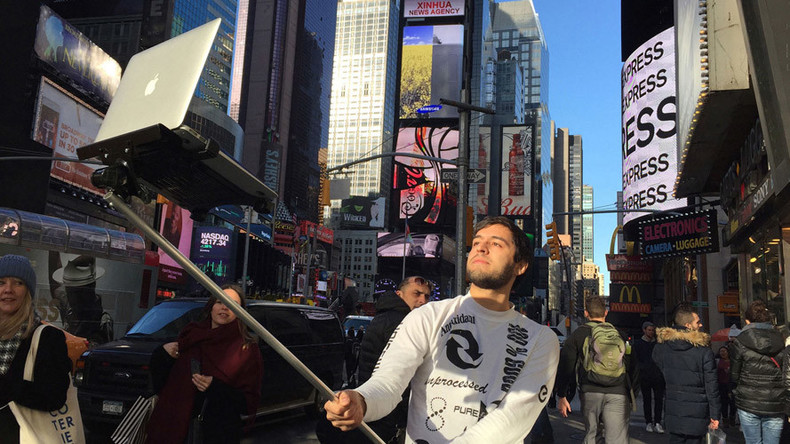 Before you click on the next article warning that the age of Macbook selfie sticks has dawned on us overnight, relax - the Macbook selfie stick is not a thing!
A group of artists created a project based on the contraption, uploading a series of images of people holding an extra large, though apparently sturdy, selfie stick with a Macbook poised ludicrously on the end to macbookselfiestick.com
The photos were taken around New York City by the Macbook stick's creators, Moises, John Yuyi and Tom Galle, and are accompanied by some puzzled looks from passers-by.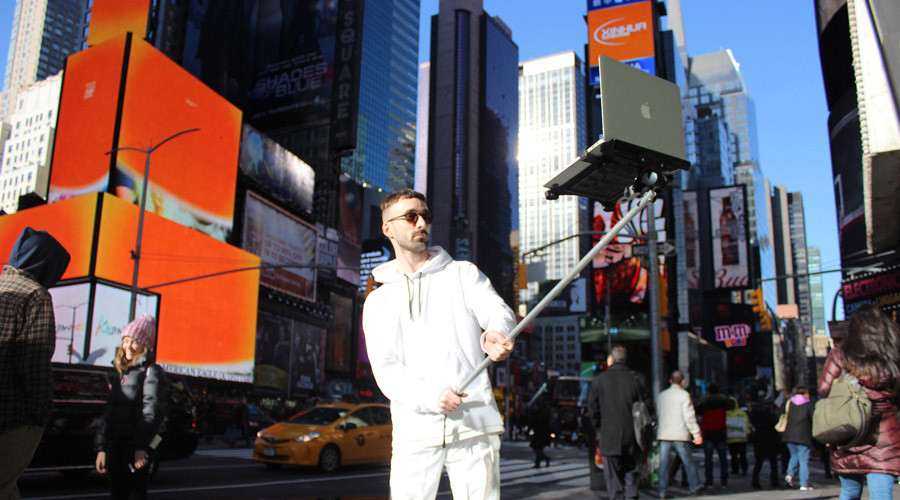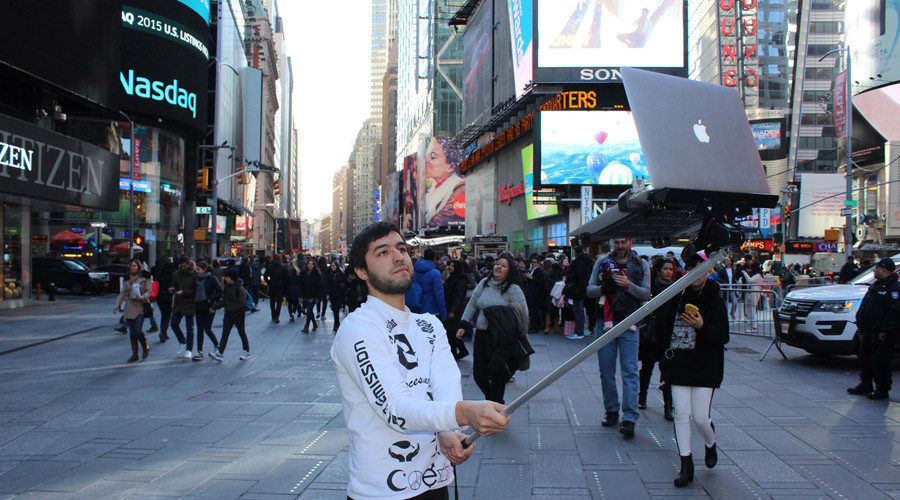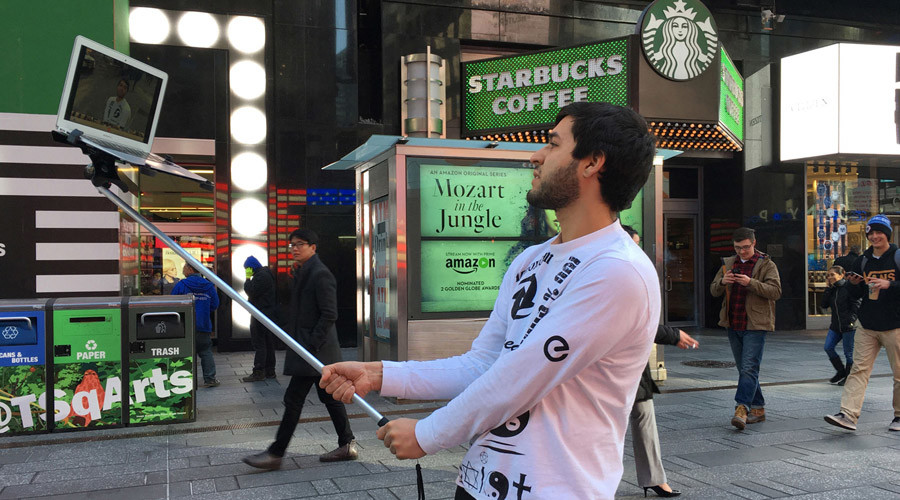 READ MORE:Selfie-inflicted: India cracks down on dangerous photo fad
The artists' tech-centered art project pokes fun at society's obsession with self image and vanity, while also proving a godsend to clickbait-hungry media everywhere.
Some who spotted images of the 'product' online are buying into the notion that the selfie stick phenomenon has reached another level.
So for the record, if you were hoping to add the Macbook selfie stick to your array of gadgets, you'll be left disappointed - Macbook selfie sticks are not for sale.
READ MORE:Braintease or clickbait? How being 'smart' is the new dumb online