Greece refuses to become 'warehouse for refugee souls' – PM Tsipras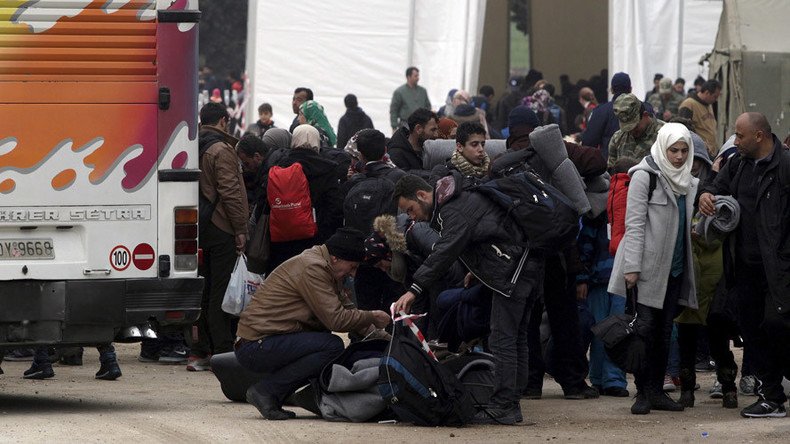 Greek Prime Minister Alexis Tsipras says the EU risks turning his country into a refugee "warehouse" unless other nations in the bloc share the burden of the migrant crisis. Athens says it will block future EU agreements if the refugee problem isn't shared.
With countries along the Balkan migrant route closing off their borders, Greece has been left to deal with the vast numbers of migrants who enter the country. On February 23, the International Organization for Migration (IOM) stated that almost 100,000 migrants have landed on Greece's islands since the start of 2016, while Fabrice Leggeri, the head of the EU border agency Frontex, warns that over a million refugees will arrive in the EU this year.
"We will not accept turning the country into a permanent warehouse of souls with Europe continuing to function as if nothing is happening," Tsipras told parliament on Wednesday, according to Reuters.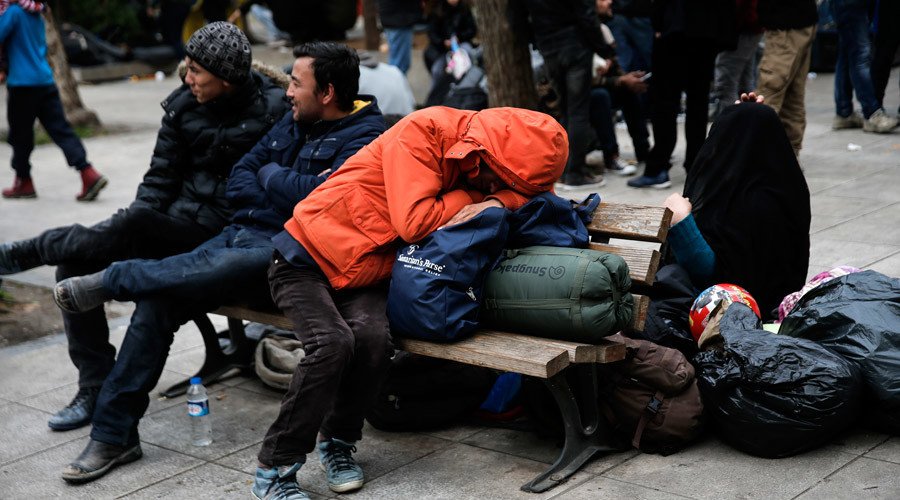 Macedonia closed its border with Greece to unregistered refugees last week and Greek police started to remove migrants when a bottleneck began to appear at the shared border between the two countries. Guards on the Macedonian side of the boundary have been letting through just 100 refugees a day.
"We did and will continue to do everything we can to provide warmth, essential help and security to uprooted, hounded people," Tsipras said. "We will either be in a union of common rules for all or everyone will do they please: we will not accept the latter."
Vassilis Kikilias, from the New Democracy party, told RT that if EU countries were willing to take their share of migrants entering the bloc, there would be no need to shut off their borders.
"It is obvious that Greece of 10 million inhabitants cannot take on its shoulders the problems that are faced by 500 million Europeans… The immigration refugee crisis is a global problem and we should all try to cope together with [it]," he said.
It seems the problem of Greece being flooded with migrants is uniting the Greek political spectrum, with Lampros Fountoulis, a Golden Dawn Party MEP, saying that Athens is being left as a "scapegoat" regarding the issue of mass illegal immigration.
"This is not a Greek problem, but a European problem," he told RT. "Austria and the Balkan countries are trying to present Greece as a scapegoat regarding the issue of illegal immigration. The Balkan countries consider it easy to go against Greece and they [migrants] stay in Greece. Greece is in the middle of a major economic crisis and cannot afford to accept them," he added.
Tsipras says that if Europe does not do more to help curb the migrant problem Athens is facing, Greece could block future agreements and make it difficult to pass legislation.
"Greece will not agree to deals [in the EU] if a mandatory allocation of burdens and responsibilities among member countries is not secured," he said.
Despite setting up migrant camps on its islands, Greece has been widely criticized by the EU for not doing enough to register migrants once they land on Greek soil, despite the fact that few refugees want to stay due to the country's economic problems and would prefer instead to head to richer countries in western and northern Europe, such as Germany and Sweden.
In February, a report by the EU Commission said Athens had a month to devise new border control measures, with their effectiveness assessed at the end of a three-month trial period. If it fails to implement the necessary policies, the EU says that Greece could be kicked out of the Schengen agreement.
"Greece has taken a number of measures to deal with the situation, but given the scale of the situation, further efforts are needed. The overall functioning of the Schengen area is at serious risk," said a statement on the European Council website.
You can share this story on social media: