'No Plan B for Syrian settlement' – Russian Foreign Ministry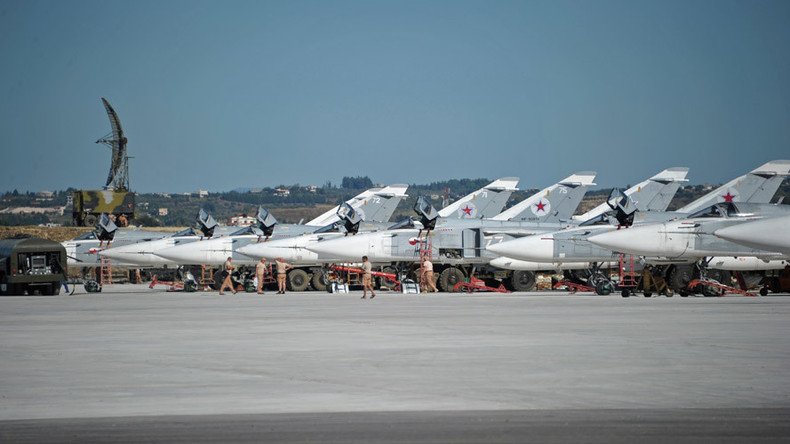 Moscow is not discussing alternative plans for a political settlement in Syria, Deputy Foreign Minister Mikhail Bogdanov has said. The Russian-American peace initiative is going to be formalized through a UN Security Council resolution.
"We're perplexed by our Western partners, the US included, mentioning the existence of some kind of 'Plan B,' Nothing is known on that one, we are considering no alternative plans," Bognanov told the 'Middle East: From violence to security' conference in Moscow.
On February 22, Russian and American presidents simultaneously announced that an agreement on peaceful plan for Syria had been reached, coming into force on February 27, at midnight Damascus time.
Terrorist organizations such as Islamic State and Al-Nusra Front are not included in the ceasefire and will continue to be attacked until their complete annihilation, the Russian president said in a statement dedicated to the Syrian truce.
Commenting on the ambiguous so-called "Plan B" mentioned by US Secretary of State John Kerry, President Putin's press secretary Dmitry Peskov said that Russia's priority remains "carrying out the plan, the initiative that has been voiced by the two presidents [Vladimir Putin and Barack Obama]."
Damascus has no idea about an American "Plan B" either, said Bouthaina Shaaban, a political and media adviser to the President Assad.
"I don't know whether these [Plan B] statements were made to apply pressure [on Damascus], anyway, it should not be put on the Syrian government, which has agreed on the Russian-American initiative," Shaaban told RT.
The roadmap for bringing end to violence in Syria is going to be put on paper at the United Nations Security Council (UNSC), Mikhail Bogdanov also said.
Such a document, possibly formalized as a UNSC resolution, is likely to be ready "within days," a high-ranking Russian diplomat said.
Moscow is concerned with the declared intentions to create a buffer zone on the Turkish-Syrian border and attempts to pull together a military bloc for a ground invasion into Syria. The aims and international legitimacy of such plans raise "grave concern," the diplomat said.
The Deputy FM also referred to the idea promoted by President Vladimir Putin about forming a "broad antiterrorist front" with the central role of the UNSC and participation of Syrian and Iraqi armies, Kurdish self-defense forces, armed patriotic Syrian opposition and involvement of the regional and global players.
"The developments [in Syria] show that the necessity for a broad front is only growing," Bogdanov said.
All armed groups that want to join the ceasefire agreement are due to lodge a request by noon, February 26. Mikhail Bogdanov acknowledged that such requests from the Syrian oppositions indeed have been filed.
Moscow does work with Damascus to ensure introduction of the armistice and expects Washington to do the same with the US allies and opposition groups Washington has influence on, Bogdanov stressed.
The diplomat also hopes that Russian and American militaries will define collectively the areas, where armed groups that comply with the ceasefire agreement are operating, to add them to a no-strike list.
You can share this story on social media: