Hollywood rescue: Firefighters save drunk man stuck in mud (VIDEO)
Published time: 23 Feb, 2016 12:51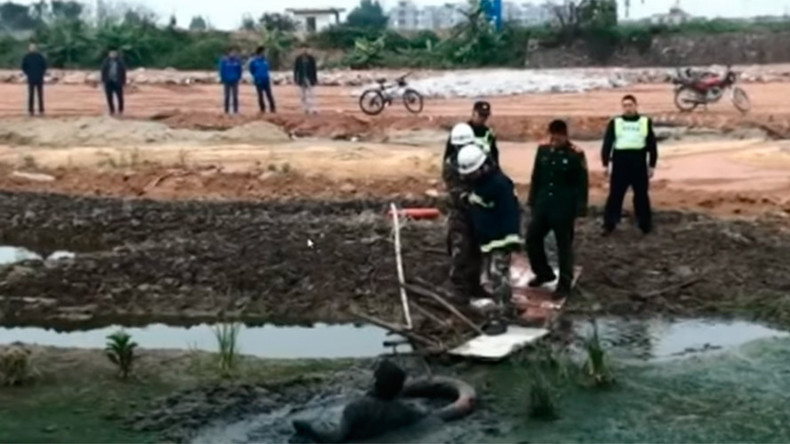 Like a scene out of "Blazing Saddles", or the dozens of other films and TV shows featuring dramatic rescues of slowly-sinking characters, emergency workers in China pulled out a drunk man stuck in a mud swamp using a makeshift ramp.
Since he didn't have a rail to grab onto, workers gathered planks and pieces of wood to create a way out.
The firefighters were then able to walk out to the man, where they poured water around him to dilute the thick mud before successfully pulling him from the grips of the mud with a rope.
The unnamed man can say his recollections of the previous night's drinking were literally muddy, but he's just grateful he didn't end up like Artax in The Neverending Story. (Sorry, too soon?)
It also helped that he wasn't being chased by the War Boys and Immortan Joe.