Migrants charged with raping friend at Norwegian asylum center, shooting crime on video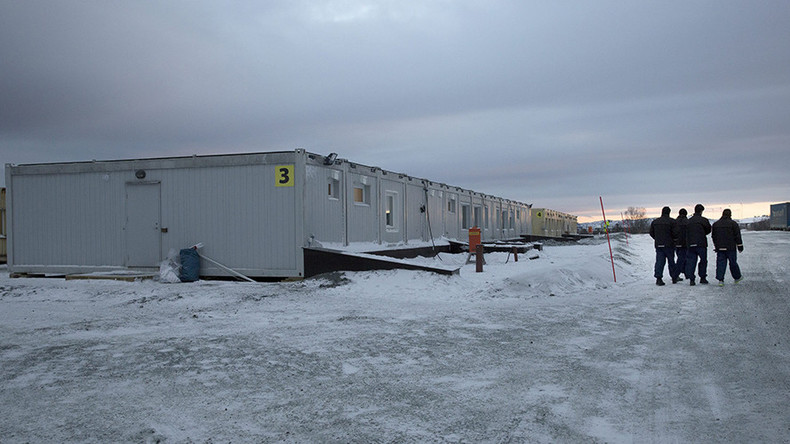 Four migrants have been charged with rape in Norway after allegedly assaulting their 19-year-old friend, whom they knew before arriving in Europe, local media report. Video of the apparent crime made by the accused has become key evidence in the case.
The incident took place at the Oslofjord Convention Center in Vestfold on December 4, 2015, according to the NRK media outlet.
The four men – three in their 20s and one in his 40s – are accused of raping and beating up their 19-year-old friend, who was then taken to hospital in serious condition.
The victim and the attackers reportedly knew each other well from before fleeing Syria for Europe.
The three accused, asylum seekers in Vestfold, were remanded in custody after the incident in December. The fourth man was arrested this Friday in Stockholm, as he had Swedish residency and only visited the camp when the crime took place.
"There has been a long interrogation of all the accused men and they will also provide a legal statement," Lise Dalhaug, a police attorney, told the Dagbladet paper. "We have video of the attacks that the accused themselves recorded."
The investigators believe the migrant in his 40s was the mastermind behind the alleged rape and the grievous bodily harm caused.
The man is said to have admitted to being present at the scene when the alleged rape occurred, but denied his guilt. The migrant says the footage of the incident obtained by the police was misrepresented and gives only a limited picture of the actual events, according to his lawyers.

Norway has recently launched anti-rape classes for migrants, after more than a 1,000 women were assaulted by groups of men described by some as asylum seekers on New Year's Eve in the German city of Cologne.
READ MORE: Iraqi refugee raped 10yo boy in Austria, says it was 'sexual emergency'
News of such cases of alleged rape and sexual crimes are common across Europe, which accepted more than a million refugees from war-torn countries in the Middle East. Earlier in February, Austria was shocked by the news of an Iraqi refugee in Vienna raping a 10-year-old boy at a swimming pool in Vienna.
You can share this story on social media: