Polish magazine depicts "European rape" at the hands of migrants, Twitter reacts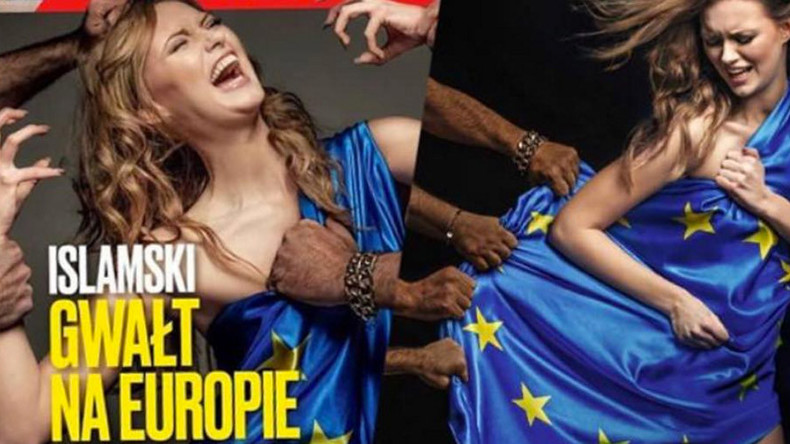 A Polish magazine cover has sparked a fresh debate about the reporting of Europe's migrant crisis by featuring a woman, draped in the European flag, being attacked by a group of faceless dark-skinned men while the headline screams: "The Islamic rape of Europe".
Far-right weekly magazine wSieci sent Twitter into a tailspin with the controversial cover.
Some praised the article's cover image. The piece accuses Europe of hiding migrant crime.
READ MORE: Estonian Defense Ministry doesn't want anti-migrant groups patrolling streets
...While many accused the Polish magazine of "fascism" and "fear-mongering", comparing the cover to WW2 Nazi and Mussolini propaganda.
The magazine joins the growing list of contemporary media outlets which have published questionable headlines and contentious covers in their alarmist reporting on the EU migrant crisis.
You can share this story on social media: