Estonian Defense Ministry doesn't want anti-migrant groups patrolling streets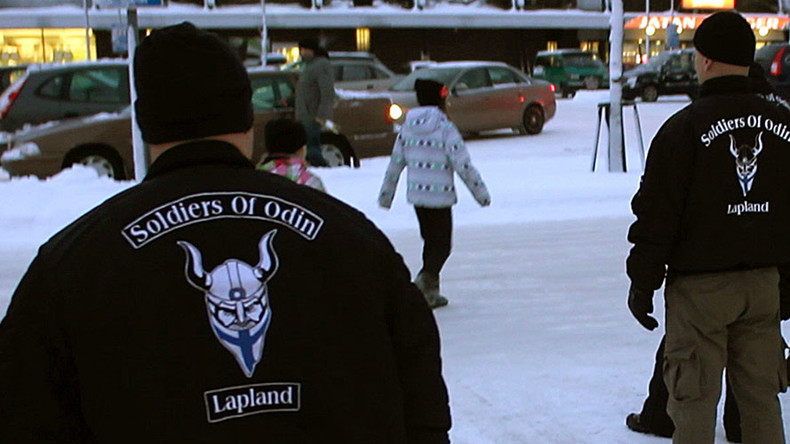 Activists who want to make the streets of Estonian cities safer should address the national police volunteer organization instead of joining anti-migrant patrols organized by suspicious organizations with questionable aims, the country's defense minister said.
The organization Soldiers of Odin that first emerged in Finland is now also gaining popularity in Estonia. According to the Delfi media outlet, its members are planning to conduct regular street patrols to keep a close eye on refugees. The country has received fewer than 1,000 since the 1990s, and none of the current EU-established quota of 550.
According to open data on Facebook, there are up to 5,000 members of Soldiers of Odin in Estonia. Some of them, Eesti Päevaleht newspaper reports, are high-ranking military officials and members of Kaitseliit (Defense Union), Estonia's volunteer paramilitary unit and an integral part of the national military.
Estonia's Minister of Defense Hannes Hanso has spoken against the members of the national military joining groups with "unclear goals."
Law enforcement functions should be reserved for state structures, Hanso said.
"Those eager to contribute to the security of the society should side with police voluntary helpers, which stand guard over the values of democratic society, have fulfilled the necessary training and have no criminal past," the minister said.
Hanso made a point that every serviceman and Kaitseliit member has sworn to protect the Estonian state and all of its citizens not selectively but as a whole entity, stressing that patrols of self-proclaimed groups would never help to ensure the feeling of safety of the citizens, and lead "rather to the contrary."
When the Soldiers of Odin opened a subsidiary office in Tallinn, they announced the preconditions for those wanting to join the organization: the potential recruits must be above 18-years-old, and neither be Muslim nor an "all talk couch warrior."
The group insists that a member should not have a criminal record of proven violence against women and children, although other convictions are not as relevant.
The group plans to form squads of 10-20 vigilantes to patrol rough parts of Estonian cities, Eesti Päevaleht reports. The group has Muslim refugees' violations of order top on its agenda, but it is not their only concern.
The Soldiers of Odin group is planning to hold a presentation torchlight procession on February 24.
You can share this story on social media: