Shocking video of cat blown up with firecracker prompts arrests of 3 Russian men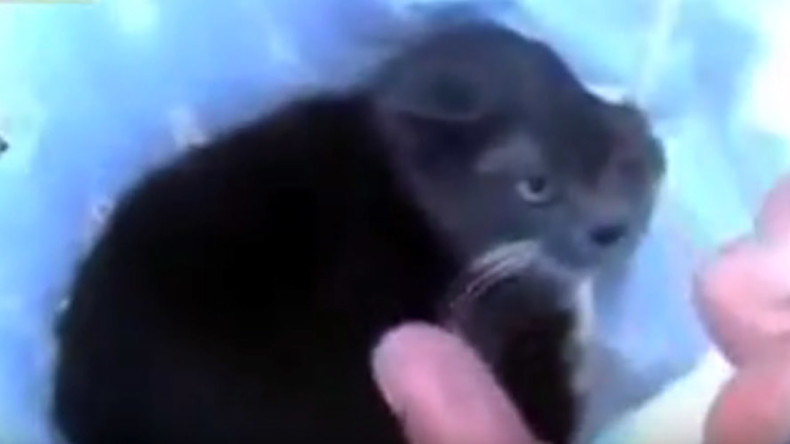 At least three suspects are in custody after footage of the brutal murder of a cat emerged online. The nerve-wrecking video shows several men attaching a powerful firecracker to the cat and blowing it up. While the feline died, the assailants may escape punishment.
The video which was uploaded to YouTube earlier this week showed at least two men catching a cat, duct-taping its paws together and then attaching a firecracker to it. The animal did not survive. The whole incident reportedly took place in a village in the Ryazan region, central Russia.
RT is not publishing the entire video due to its cruelty, but you may watch it to the end at your own risk.
The footage sparked a scandal with a petition being launched at change.org urging to punish the assailants and harshen laws persecuting animal abuse. Over 16,000 people signed by them of this story publication.
"Punish the monsters," comments on change.org read. "Today it is animals, tomorrow it will be people."
READ MORE: 'Run it over!' Locomotive runs over bear in Siberia… but animal survives
On Sunday, at least three men aged 29, 28 and 38 years old are suspected to be involved in the cat murder, TASS news agency reported citing local police. Police suspect that two of them of carried out the slaughter and the third one filmed it.
The probe also established the crime took place back in 2005.
According to Russia's LifeNews TV, an unrelated person identified as Konstantin came across the video in the memory of a computer, which had reportedly been thrown away.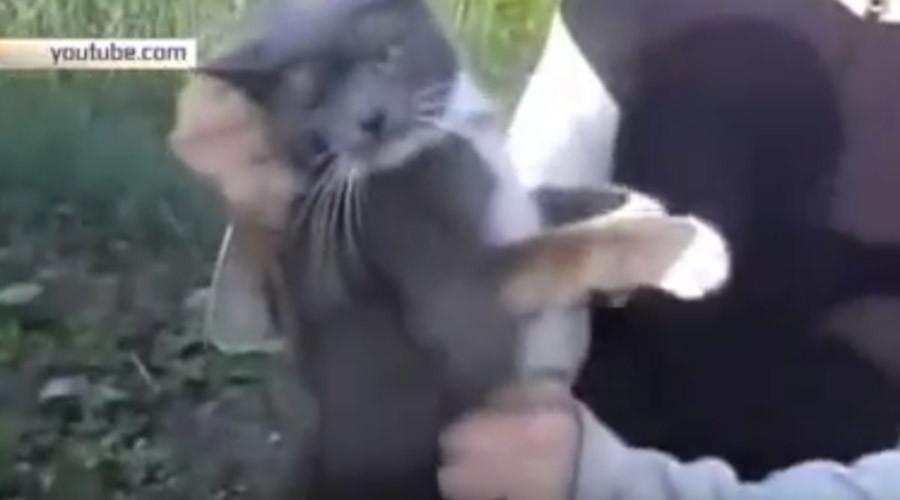 "We found the computer and decided to post the video. I hope that those who abused the animal will be prosecuted," Konstantin told LifeNews.
The oldest suspect was reportedly convicted of robbery in 2005. The two others were accused of armed assault and sentenced to nine years in prison in 2008. One of the perpetrators is said to have served a year of prison time for manslaughter.
On Saturday, commenting on the recent video, a member of the Russia's Natural Resources and Environmental Protection Committee called for the toughening of punishments regarding animal mistreatment.
READ MORE: 'Unimaginable cruelty': Polar bear maimed by firecracker, unlikely in self-defense
"Today we are working on at establishing a new Code on Administrative Offenses. We have introduced a new section which would determine the punishment for the abuse of animals," Oleg Lebedev said. The maximum punishment for the animal maltreatment is a 2-year prison sentence.
Despite the fact that police managed to find the suspects there is a high probability that they will avoid the punishment since the incident occurred a long time ago, LifeNews notes. The charges can be brought only within two years of the incident taking place, police said.