Russian Railways adjusts timetable so girl didn't miss dancing class
Published time: 21 Feb, 2016 19:26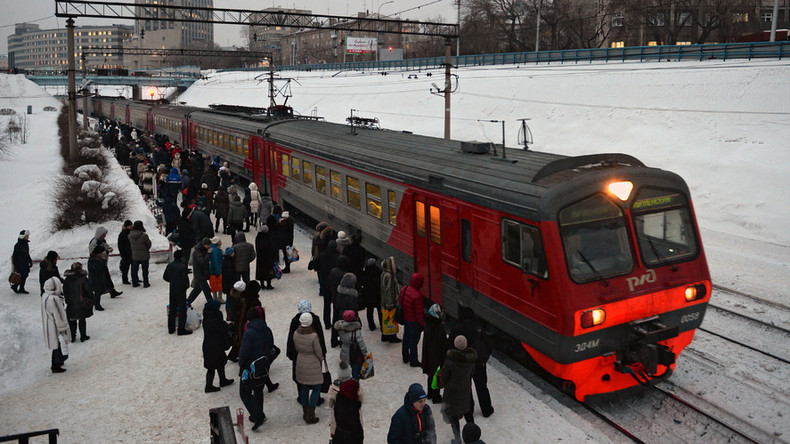 One lucky Russian girl obviously has a golden 'ticket to ride'. Russian Railways adjusted its commuter train service to cater for the needs of a single passenger, a young and aspiring dancer.
In October last year, Boris Nalimov, the girl's father, wrote to the local railway administration about the difficulties his 13-year-old daughter had getting to her dance club on time. The club is in Zelenograd, one of Moscow's satellite towns.
Nina Nalimova has been attending ballroom dancing lessons since she was eight and has won medals at several major dancing competitions. She used to practice her dancing skills at the station nearby, but after her coach fell ill, she had to join a club several stations from her home. Only a 6pm evening train would suit her schedule, but it was canceled in October.
"Several times we took the 5pm train, but in that case my daughter didn't have enough time to study for school. She had to take textbooks with her and do her homework basically 'on a napkin'," Nalimov explained to TASS earlier this week.
Nina found herself facing a hard choice.
"We began thinking: either to quit dancing or to do something else," her father said.
The 'something else' turned to be an appeal to the railway authorities, a rather desperate attempt it may seem, given the scale of Russian Railways' operations, which carries over a billion passengers per year.
"We received a passenger's request referring to Berezki station, from where he takes his daughter to training. Due to the fact that one of the evening trains doesn't make a stop at the station anymore, it became much more difficult to get there," said Timofey Schamaev, head of the local railway service.
After considering the request, railway officials first refused to make any changes to the schedule as it would mean a complete overhaul of the train timetable, according to Rossiyskaya Gazeta.
However, after some amendments were made to the technical documentation, they reviewed the case and decided to restore the past timetable, so Nina could get to her ballroom classes.
"This complaint stuck in my memory and we decided to deal with it," Aleksey Sitnikov, a senior local railway official, told TASS.
"Now everything is good, we continue with training," added Nalimov.
Apart from the reinstatement of a 6pm stop at Berezniki station, the schedules of other commuter trains were also reversed following complaints from locals.
Odd as this luck may seem, just last month it was revealed that a Japanese railway company decided to keep its Kyu-Shirataki station (located at a remote location on the island of Hokkaido), in operation just for one person – a schoolgirl, who used the train to get to school.