'Too cold, bad food, tired of waiting': 1000s of Iraqi refugees cancel plans for Finnish asylum
Published time: 13 Feb, 2016 03:50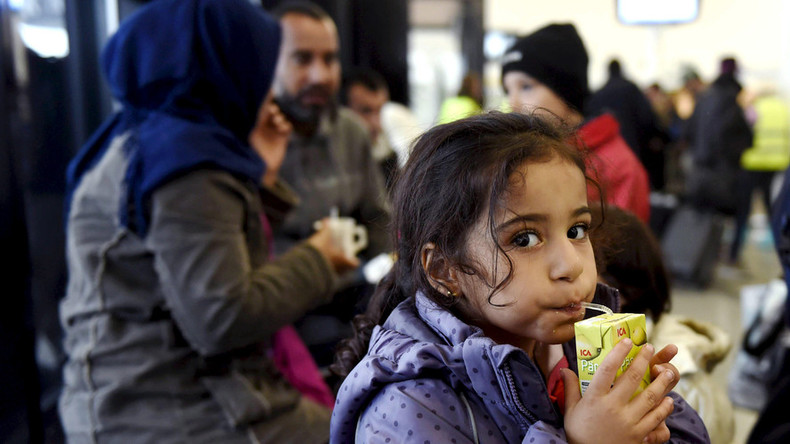 The Nordic state of Finland was one of the favored destinations for asylum seekers fleeing war-torn Iraq for Europe last year. However, many are now using their own money to get on a plane back to Baghdad.
READ MORE: EU gives Greece 3 months to fix borders or risk Schengen suspension
The country's latest immigration statistics show that 4,100 unprocessed asylum applications have been canceled or allowed to expire – a significant proportion of the 32,500 lodged last year.
"Some say the conditions in Finland and the lengthy asylum process did not meet their expectations, or what they had been told by the people they paid for their travel," Tobias van Treeck, program officer at the International Organization for Migration (IOM), told Reuters.
After receiving fewer than 1,000 applications from Iraq in 2014 – most of which were rejected – Finland was inundated with more than 20,000 last year, the vast majority from working-age men.
Finnish officials previously told the media that people traffickers had been advertising the Scandinavian country as a prime destination due to supposedly faster processing times and an easier path to family reunification.
Reality has proven somewhat different, however. With an openly anti-migrant party part of the ruling coalition government, Finland says it will reject most applications and force asylum seekers to perform unpaid labor as they await their residence permits.
At least some are flying back to Iraq, either paying their own way or asking for help from the Iraqi embassy. Another option for homesick migrants is to take advantage of a specially-chartered flight to Baghdad that the Finnish government has been operating since last year.
"My baby boy is sick, I need to get back home," Alsaedi Hussein, an asylum seeker in one of Helsinki's travel agencies told Reuters. The owner of the tour firm, Muhiadin Hassan, said that business had been "busy" in recent weeks, with many returnees saying "they don't like the food here, it's too cold, or they don't feel welcome in Finland."
READ MORE: '15yo' boy who killed Swedish social worker is in fact an adult – migration agency
However, most lapsed asylum seekers may have simply moved to other states in the EU, which offer better welfare benefits, chances for asylum, or cultural connections. Very few applicants from Syria or Afghanistan are returning home, according to internal statistics.
Nonetheless, Finland's immigration service announced last week that it was shutting down several refugee reception centers and downsizing others, though they may have to be reopened if there is another migrant influx this year.