EU gives Greece 3 months to fix borders or risk Schengen suspension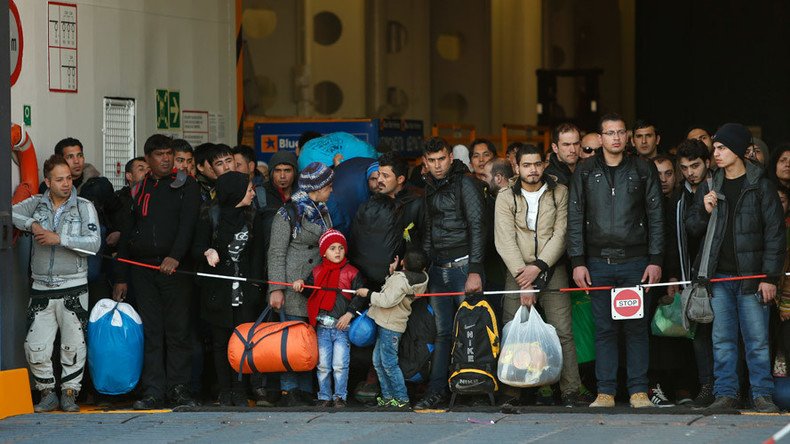 The EU has overridden objections from Athens, giving Greece three months to tighten up security on its borders. If it fails to do so, other Schengen states will be entitled to erect border controls around Greece for up to two years.
A list of 50 recommendations for Greece was drawn up on the basis of a report compiled by the EU Commission last week. When the proposal was tabled in Brussels on Friday, among the 26 Schengen states, only Greece voted against, with Cyprus and Bulgaria abstaining.
"It is of utmost importance that Greece addresses the issues identified in the report adopted by the Commission as a matter of priority and urgency," said a statement from the EU. "The action recommended covers areas such as registration procedures, sea border surveillance, border check procedures, risk analyses, human resources and training, infrastructure and equipment and international cooperation."
The report had accused Athens of failing to register and fingerprint incomers, thus letting them pass easily onto target destinations in northern Europe.
The ultimatum will give Greece just one month to devise new border control measures, with their effectiveness assessed at the end of the three-month trial period.
"Greece has taken a number of measures to deal with the situation, but that given the scale of the situation, further efforts are needed. The overall functioning of the Schengen area is at serious risk," said a statement on the European Council website.
More than 1 million migrants entered the EU without visas last year, and over 800,000 of those did so through Greece. This has rendered the Schengen agreement – which presupposes free movement inside European borders, providing that outside borders are secured – ineffective, leading countries such as Hungary, Germany and Austria to haphazardly police their own borders.
With the European Council statement acknowledging that the continent is facing an "unprecedented migratory and refugee crisis" and that "any member state would be placed under severe pressure" the new measures may have a secondary purpose: to allow the EU to legally implement border controls for a longer period, if, as expected, Greece fails to stem the flow of new arrivals.
Currently, EU states are using suspensions of the free travel treaty of up to six months under an extraordinary clause of the Schengen Agreement, known as Article 26. Germany recently extended its own suspension through the end of May. Under the new provision, EU states may be able to implement Article 26 for up to 2 years.
"The point is not locking Greece out of Schengen. The point is – if the external border is not being controlled, it allows member states to keep the controls that are in place on their own internal borders. If you don't do this, you are in a lawless zone and controls could last forever," a senior EU official told Reuters.
You can share this story on social media: