'Schengen only works if rules respected': EU backs 2-yr suspension of free travel area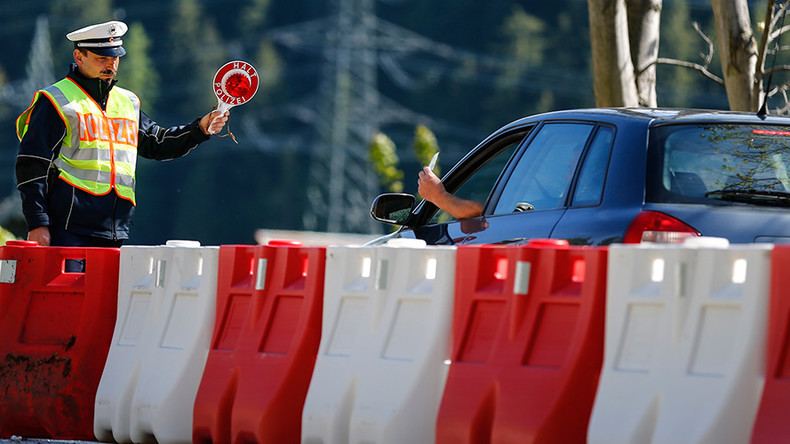 EU interior ministers mull over extending the ability of member states to legally suspend open borders with other members from 6 months to 2 years due to the recent refugee crisis. The plan was discussed at a two-day summit in Brussels.
"Today everyone expressed a strong wish to ensure that free movement within Schengen is preserved. But Schengen will only work if the rules are respected," Jean Asselborn, Luxembourg's minister for migration, who proposed the measure, told the media following the meeting. "The ministers agreed that if there are serious shortcomings that endanger the area, then we need to have a common European framework to deal with borders over and above six months."
Currently, governments can only implement border controls for six months, and many countries on the migrant trail running through Greece and the Balkans to Western and Northern Europe, such as Hungary, Croatia, Austria, Germany and Sweden have already either put up fences, or re-introduced document checks.
"We have run out of easy answers – we only have bad options left. These are options that are painful and require breaking taboos and taking actions that we do not instinctively want to take. This is the responsibility on our leaders now," a senior EU official told the Financial Times.
The proposal cites the existing Article 26 of the Schengen Agreement, which came into force 20 years ago and allows passport-free travel within the European Union, apart from the UK and Ireland. The article stipulates that the treaty can be suspended due to "persistent serious deficiencies relating to external border control." Over 1.2 million migrants have breached Europe's borders since the beginning of the year without a visa, as European states have struggled to provide accommodation and welfare, or agree who should house the migrants.
READ MORE: Migrant repellent? Pork pinned to truck by German driver… to deter stowaways (VIDEO)
Greece, overwhelmed and already struggling with an economic crisis, was fingered as one of the main culprits – allowing migrants to traverse its territory unhindered without taking responsibility for them. Athens managed to avoid a rumored suspension from the Schengen zone, however, after accepting the presence of Frontex, the EU border service, on its territory earlier this week.
Later this month, EU officials will discuss a new proposal that would allow Frontex to be deployed without the consent of the host country, as long as the majority of European states vote for it.