Space oddities: Tim Peake stuns social media with storm timelapse... and underwear admission (VIDEO)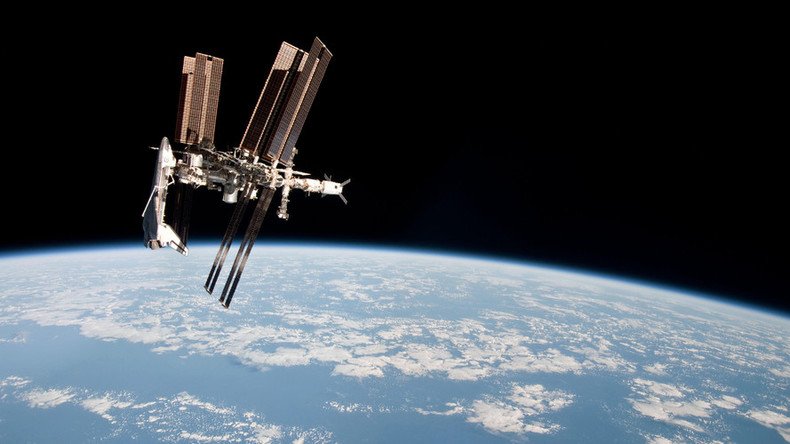 How do you make the spectacle of lightning dancing across the sky even more electrifying? Well, film it from the outer reaches of the Earth's atmosphere, of course.
British astronaut Tim Peake has posted a jaw-dropping timelapse of lightning storms over Earth from his temporary home on the International Space Station.
The short clip shows glowing tempests above North Africa, Turkey and Russia, and has garnered thousands of retweets.
A similar post offering a glimpse from the space station as it glided over Italy and snowy Alpine peaks received widespread admiration on Sunday.
Peake has been stationed aboard the football field-sized space hub for more than six weeks now, tweeting interesting space-related facts and videos whilst out in orbit.
READ MORE: 360-degree view of Mars dunes offers glimpse into virtual space travel
One particularly absorbing - and mildly shocking - detail he recently disclosed was how astronauts are forced to wear the same pair of underwear for days at a time.
"We don't have a washing machine so we wear the same clothes, including underwear, for several days before we change," Peake admitted on Facebook. "It's not as bad as it sounds. We live in [a] temperature-controlled environment, so clothes don't get as dirty as they might on Earth."
What was perhaps even more surprising was what the astronauts do with their dirty laundry - fire it back towards Earth:
"Our used/dirty clothes are placed in a waste bag and put on a Progress supply spacecraft that undocks and then burns up in the Earth's atmosphere. This is also how we get rid of other rubbish," Peake explained.
One amused Facebook user commented: "Now we know what shooting stars really are."
Another said: "I'm telling you, you can't move up there for undercrackers and space turds flying around. I swear, it's just like Glastonbury '98."
READ MORE: Cities from Space: ISS astronauts share epic images of Earth (PHOTOS)
You can share this story on social media: